Top 7 content writing companies to work with in India and outside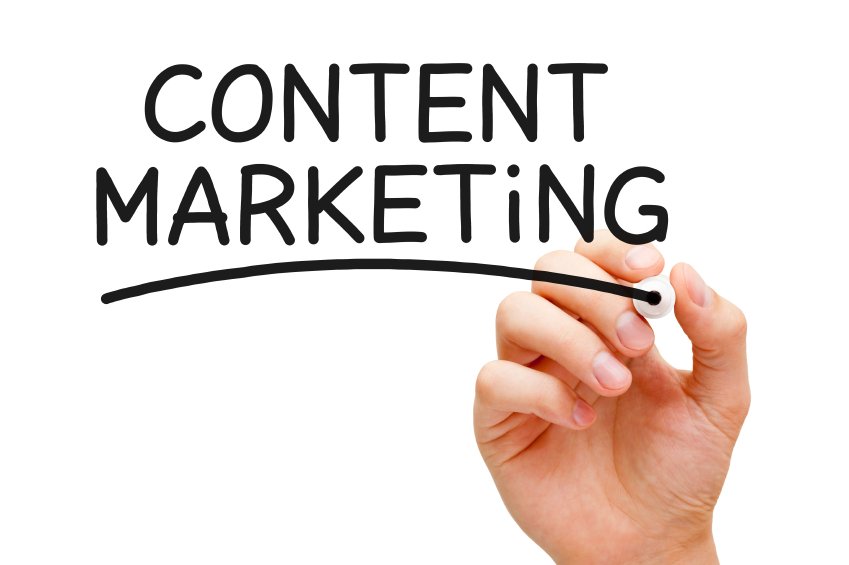 Gone are the days when medical, law and engineering were considered to be the only worthy professions in the country. With several startups mushrooming, the job scenario is up for a change. At the same time, there are many creative jobs on the offer. One such profession is that of content writing. Quality content is needed not just in print media and blogs. Any business that wants to convert a visitor to their website to a prospective customer will need to rely on well-written content. Due to this trend, in recent years, the career prospects for a content writer has increased by leaps and bounds. Today, a content writer may choose to work independently or take up a job in a firm. Data shows that people who work with firms record better job satisfaction and make more money.
It brings us to the crucial point of having to identify which content writing company would be the best to work for. With many organizations allowing its writers to work remote, the writer does not need to be in the same town or city as that of the company that he works for. It creates endless options for writers to choose their employers. In such a scenario, most writers prefer to work for a company that offers them a good pay in addition to the creative freedom they crave. In this article, we have curated a list of top 5 content writing companies from across the country that provides the best of these.
Top Content Writing Agencies in India – Read More
1. Write Right [Recommended]
It is the dream of every content writer to become a published author someday. To get a head start in this regard, he or she dreams of being mentored by an author. Write Right provides its writers with an opportunity of a lifetime. Founded by Bhavik Sarkhedi (who is an entrepreneur and the author of two books), the firm focuses on delivering articles that have been crafted to client needs. It stresses on deadline maintenance and trains authors working with it to heed to the same. What sets Write Right apart from the rest is the fact that it takes care of its projects even after the service. By encouraging its writers to take ownership of their work, the firm has set a new benchmark in quality content delivery while remaining one of the top content writing companies to work for. This is the perfect place to work for experienced content writers as much as it is the place for freshers.
At Write Right, where creative articulation meets the brunt of corporate time, they understand the importance of time and competition. The writers harbor experiences in writing and creating content for almost 5 to 7 years. Led by their founder, they are a bunch of motivated and professional writers who meet the above prerequisites of being a content writer.
They have mastered the skill of accumulating the facts and framing the narrative well to attract the attention They have always worked with deliberation in each project. Thus, their content comes out very promising.
Read More: Know All About Content Writing In Detail
Company website: www.write-right.in
2. Coffeegraphy
A conducive female-centric work environment is a preferred option for many working women. Coffeegraphy provides you with that and aims to make the writers comfortable in the workplace. The founders believe that only when a person is at ease will they be able to deliver content to the best of their abilities. The company focuses on article writing, blog writing and is one of the few in the country to provide its writers with the opportunity to go for e-learning content writing. With a happy work-life and right work-life balance, Coffeegraphy makes its way to one of the most preferred companies to work for in the field of content writing in India.
Company website: www.coffeegraphy.com
3. Thoughtful minds
In 2006, when the concept of content writing companies was alien to India, Thoughtful minds was founded. Over the years, they expanded from writing mere SEO articles to complete website content, legal content, technical writing, etc. Being one of the pioneers in the field, they have seen the changing dynamics of the profession. Thus, a writer who is associated with the firm knows the in and out of the game. The company is known for familiarizing its writers with content marketing services as well. It not just improves his overall employability but also makes him a better writer.
Company website: www.thoughtfulminds.org
4. My Writing Master [Recommended]
This is the perfect workplace for content writers who specialize in the field of academic content writing. My Writer has its client base spread across the University of Manchester, University of Queensland, South Cross University and a host of other foreign universities. The firm hires the most competent academic writers after making them go through a highly competitive skill test. As only the best in the industry make it here, the monetary remuneration for these is higher than that of the usual market standards. The company offers course content, workshop content, research papers, whitepapers and almost everything that is there in the world of academic content writing.
Company website: www.mywriter.in
5. Uprite
Uprite offers its clients services that range from translations, technical writing, tourism writing, sports writing, product description, recipe writing, subtitling and a lot more. If we list out all the services that they have to offer, the value stands at 101. For a writer, this means an ocean of opportunities. One can switch from one form of writing to another. Not only will this provide you with a perfect platform for learning, but it will also ensure that you never get bored in your job. The company has a unique way of encouraging its authors. The top content writers make it to the 'featured writers' list. High paying clients (usually the ones in need of best quality articles) tend to choose from this list. The profit is shared with the writers, thereby encouraging them to strive to make it to the list.
Company website: www.upwrite.in
As is the case with every other organization, the firms discussed above have their own set of pros and cons. However, they provide the best opportunities for creative growth, monetary compensation, and an excellent work-life balance. The perfect blend of these three attributes is what makes a workplace good to work in. As content writers would know, writing is subjective, and a writer can give his best only when his environment is conducive to it. So, if you want to set yourself on a path of career growth as a content writer, you know where to join.
Updating 2 New More Agencies/Companies
Estorytellers: [Recommended]
With 50 Creative and Expert Writers,
they are not just a content writing company but a one stop destination to all your digital content and creative writing needs. The rich expertise of seasoned writers makes writing a unique experience for all our clients.
The team is experienced and specialized to build engaging content capable of taking a business to new altitude. Every project is much more than a project to us and we give our best shot to whatever we do.
Our edge lies in our USPs:
Copyscape Free Originality
On Time Delivery
Hire Dedicated Writers
Expert Consultation Advice
Creative Quality Write-ups
Complete Payment Safety
Value For Money
Committed Support Team
Free Revisions (Edits)
Client Satisfaction Priority
The style and blend required for writing an SOP and any form of content thus are all within the grasp of the writers here. They are well seasoned and always on the look out for the best narrative frame to continue with the story. Their methods are proven and tested. Thus, while they engage with a client, they make sure that they are well informed and discuss the project beforehand. There is very little scope for error at Estorytellers.as the agency allots the clients to respective teams and that then works on each project. This leads to a descriptive and catchy class of content and that is the crux of marketing.
Taletel:
They are a team of young yet highly experienced content writers. Our group is dynamic yet consistent in providing superior quality work. We have created content for a wide brand of spectrum –
We have assisted students and young professionals in giving a face upliftment to their SOPs, LORs and resume. You must definitely read more about the services we offer.
Their slogan "Telling a Tale is Our Priority & Choice! Decide Yours. Now"
Originally Published Here:
https://medium.com/@ssroadie7/top-content-writing-companies-to-work-with-in-india-35a1cb175412
Reference: Top Freelance Content Writers in India
You may also like to read this Post:-
Top 4 Creative Content Marketing Agencies in Ahmedabad