4 best Statement of Writing Services for Graduate and PhD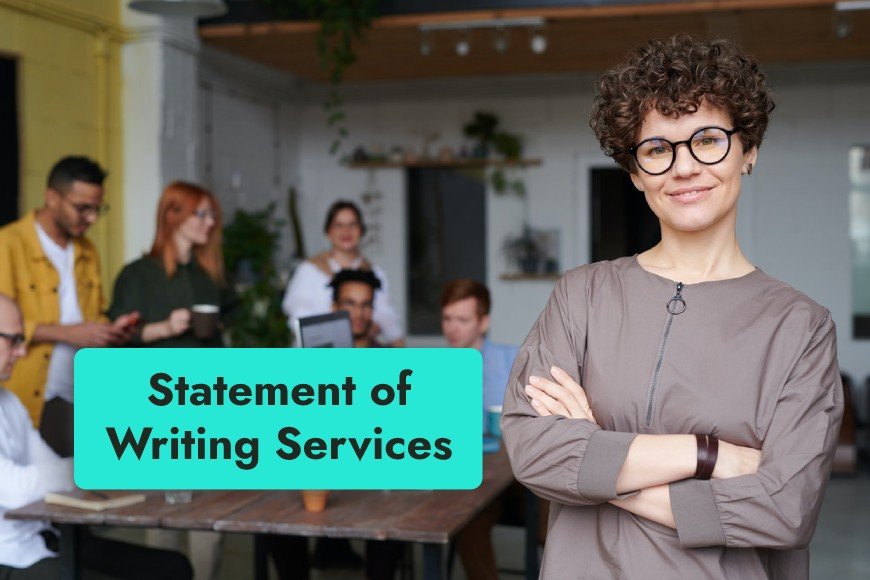 Dreaming to study at a foreign university but struggling with SOP? You're at the right place. Don't worry if you're not a professional SOP writer. We all have a different skillset. In that case, what you can do is hire professional SOP writers from various SOP service providers. The sole purpose of SOP writers is to build a flawless SOP specific to the requirements of your university to increase the prospects of your admission. If you are a graduate or a Ph.D. applicant, trying to crack a university interview, then SOP can be a deciding factor for you to get considered as a potential candidate. Let's look into the top SOP service providers of the country who can help you to make your dream come true:
Estorytellers- Landing into your dream university is now easy with Estorytellers. You don't have to bury your head working on SOPs because the team of Estorytellers can take your load off. The platforms have a large number of Professional SOP writers, Editors, proofreaders, and supervisors who will help you in building an exemplary and flawless SOP. The writers are dedicated to customer satisfaction and provide you with all kinds of SOP related services in one place. Ph.D. applicants who are clueless about SOP building should not worry because Estorytellers gives you the freedom to choose from a wide range of services and writers. They will help you to build a captivating SOP in no time at affordable rates. SOPs are crucial for admission to Ph.D. courses in top universities of foreign. The SOP for a Ph.D. candidate must have a finesse, a certain mark of expertise. This mark emerges from the intent of experience. If a writer, is not experienced with words and their manner, they cannot engage in the same. Similarly, owing to that, for a Ph.D. scholar who may not be as confident with their diction and usage, it is always wise to trust on their writing experts at Estorytellers. They are always at ready with great writers and exceptional finesse for SOPs for a Ph.D. and various other scholars.
Write Right- This company works on the principle of professionalism, customer support, and client satisfaction. It is a well-renowned company and has a dynamic team of highly experienced SOP professionals. If you are a Ph.D. applicant and trying to figure out how to write an SOP then you are at the right place. You can simply call or email the WriteRight customer service executive to register your requirement and get your SOP done in no time. You might not be aware of the style and tone of writing sometimes but that's ok. Talking with an SOP professional and discussing your dreams and aspiration behind choosing your university can shed some light. Students who have completed their graduation and planning to move abroad for PG courses also require SOP. It plays a significant role in deciding your prospects of admission to foreign universities. A well-styled and properly structure SOP helps in catching the attention of the counselor that raises the prospects of you getting selected.
Taletel- Taletel has a team of experienced and exemplary SOP writers who have decades of experience in their field. Building a potential SOP is crucial to take admission into foreign universities. Admission counselors have to know about the student's aspiration a vision even before admission to select potential candidates. There are even chances of students with strong academic backgrounds getting tossed due to poor SOPs. No student is expected to make such a mistake while applying for higher studies. You should always hire an SOP professional to create your own SOP. They make your SOP personalized by penning down your vision and aspirations. You can talk to your writers and tell them what you need and describe your profile. Taletel, branches out of Write Right and they build on similar aspirations. There is the need to make sure that each client is heard, and their doubts cleared and Taletel does that efficiently. Although they are a small team, they are not ever at a crisis as they divide their work very well. They can form brilliant narratives and are among the best in the nation too. Owing to their service, many students have successfully found their way into the elite institutions of the world and presently pursuing their dreams of higher and polished education.
Elaborately so that they can help you in landing at the right place. Taletel has writers who have been building quality SOPs for MS, MBA, and Ph.D. courses.
Writopedia- With a plethora of SOP services and dynamic writers, Writopedia aims to bring complete client-satisfaction and client0- support. Their wide range of services includes SOP writing, editing, and proofreading. Graduates and Ph.D. applicants who are aspiring to pursue higher studies from foreign universities can fire SOP professionals from Writopedia at the most affordable rates. Their turn-around time is unmatched with quality content. You can expect round-the-clock support in case you want to add or remove some pieces of information. The writers are helpful and understand the specificity of individuals. A good SOP your education and future. Due to its on-time delivery and strict adherence to deadlines, Writopedia has secured a prestigious place in the market and it is also one of the top-rated content writing agencies. Writers at Writopedia are amiable and cooperative. No matter what your requirement is, they are ready to solve your problems. They quality of content and passion for narratives gives way to one of the best methods of drafting an SOP, through subtle grammar and pin point information to aid the application.
The above list is a compilation of the best SOP writing services in India. SOP building requires planning, drafting, and reviewing. A non0proffesional may get stuck at some point that can minimize his chances of getting selected. But why would one do so? One can simply hire a professional SOP at an affordable rate from any of the above-listed companies. The writers are equally well in writing and proofreading which can cut your expenses. You can call them, register and explain your requirements. You can talk directly to your writer and give him/her the directions as per your requirement.
You may also like to read this Post:-
5 cost-effective companies for your SOP Writing- Increase chances of studying abroad