Tough Times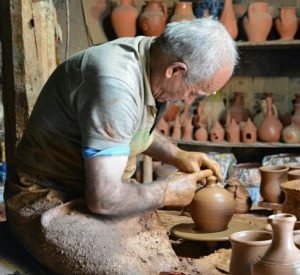 Tough Times
Tough Times-'Artist is not paid for his work but for his vision.'
The world belongs to those who view the world differently. These are the people who have the vision of a completely new world which lies unexplored.
Many blessed artists have contributed for a better world, giving the world a path to progress on. But today's situation speaks otherwise. These are troubled times for an artist as there are very few who acknowledge the art and understand its true meaning.
It is truly said, 'Art is the only to run away without leaving home.'
Cooking is an Art!
Who said cooking is a mundane activity? Cooking is a hell lot of fun. I know many of my friends who haven't step foot inside the kitchen ever in their life. They don't know what they are missing. Some might think that cooking is meant for womenfolk and men have nothing to do with it. But this isn't true factor in the  cultural diversity of India and we could have similar debates played out a million times over
Beggars on the Street
Poverty is like termite which is hollowing our country's strength. It is making our country weak from within, yet we take very little step to counter this weakness.
The other day when I was walking down the street near the railway station I saw a woman begging for food and money. This is a very common sight in our country.
Begging has become a new kind of profession and every day the number of people begging on the streets increases. Maybe it is we who are catalysing this process by giving them money. You may think of it as a noble cause but instead you breed in them the habit of getting money for nothing. Maybe it is time for us to ponder upon how we can really help them overcoming this easy-access of money. It is time for us to act.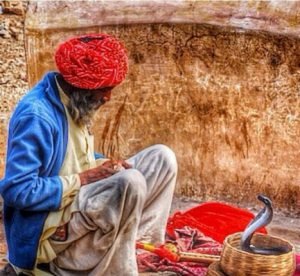 Serpent
It was the day of 'Naagpanchami', the day Hindus worship Lord Naag, the snake. It is customary to feed the snake some milk and pray for your family's safety.
But this is not the only reason behind the festival. On a more scientific note, it is worth noticing how our customs and traditions have entangled and intrigued our lives with nature and how beautifully we respect all the forms of life.
Indeed our culture is ancient and is very rich. Though we are modernizing every day we must also preserve what has been in existence for centuries. For however old it may be, still it has a golden charm in it.
SOUP FOR THE SOUL
SOUPFORTHESOUL
The Farmers
In India farming is the bread earning job for millions of people. And these millions of people are feeding another 100 million people by their hard labor.
They toil the land and crack open its chest,
They sow the seed and the land does the rest.
The farms grow and it flourishes the world,
The wheat that grows nourishes the world. ~ Tanishq
Instead of being the richest of all the people in India, for they feed every mouth with the fruit of their hard labour, their condition is very poor. Farmers are committing suicide because of their debts and they government takes no measures to help them. For an agricultural based economic country, it is very important to care of the needs of these farmers. Let us all join hands and contribute for their growth, for our nation's progress.