20 Best Romance Novels to Get You in the Mood in 2023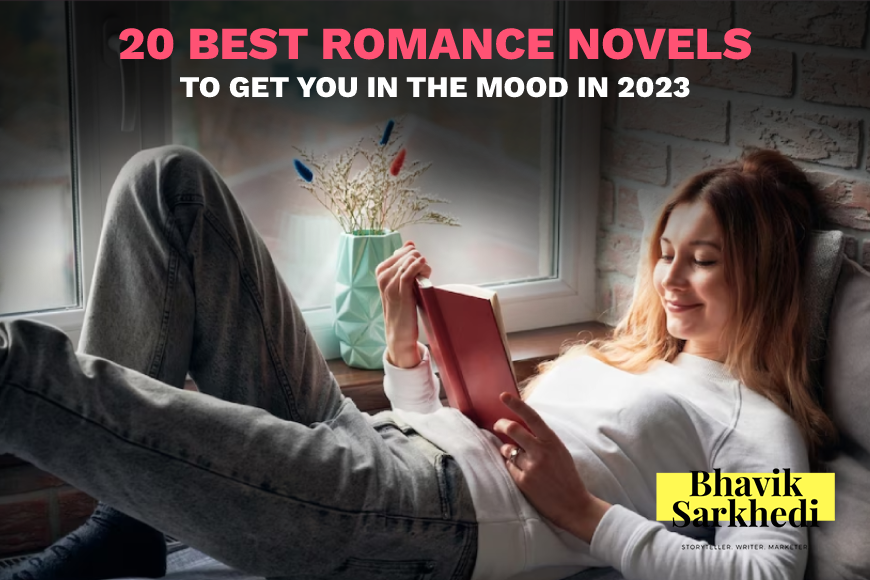 Overview
Romance is an idea that blows the mind and the exotic feelings which just go beyond to another world. These feelings can either be expressed verbally or through the artistic art of penning them down so that it directly goes into the mind of the readers. Novels are an intriguing way to express one's thoughts. Just as a dancer requires dancing skills and a singer the art of balancing taal similarly a writer possesses the art of engaging the minds of the audience with a sword which is his pen and paper.
A good writer always focuses on how can a reader think in the exact way he does then only he would be able to keep the reader in the same state as he as a writer. Writing which is considered expulsive enough to drag the reader always ensures upholding the best position in the market.
Many genres come up that most of the audience likes but what they love the most is romantic novels. So just holding a glass of wine in your comfy blanket and enjoying the art or a novel written by a famous writer is a prejudice for me at least. And I hope that is for you too!!
An idea of Romance
Whether you drool over the paranormal romance that proves you don't need flesh and blood to get a sexy, historical romance that transports you back to the fluttering hearts of yore, rom-com that combine hilarious misadventures with the steamy stuff, or sexy stories that are too spicy for public transportation, all can give you the greatest level of comfort.
See, every romance flutters the mind of the readers whether it be romance within a horror story too, it is just about going with the flow and getting into the depth of what the romance will shape you as a reader. How will you feel and what your review would depend on how a writer will write further because all he wants is to make the audience or the readers enjoy his piece of writing.
A writer who adds flavor to his writing by adding his personal experience with a hypothetical person is always showered love by the audience because they feel connected to the story and feels more like reading it and pleading it not have a nasty end but with an end which most of the readers like.
The very greatest romance novels may mimic the intimate and personal yet massive and life-changing feeling of falling in love. A good love story contains drama, intrigue, jokes, and, if you're lucky, a little heat.
It is not always about how the story starts or how it ends. The drama which goes on between the protagonists is also a queer demand of the readers. A reader always feels that there must be never-ending romance but with some spice of drama and emotions which will make the novel or the process of writing a best-selling piece of writing.
Variety of Novels
There are tons of romance novels to pick from, in numerous sub-categories and a variety of romance book tropes, given the billion-dollar size of the romance book market and the daily release of new titles. From one and only famous novel Pride and Prejudice to The notebook and then to Fifty shades of Grey all are the best novels I have ever read. The solace and the satisfaction of reading these pieces of writing are just extravagant.
What I believe is that someone who has a love interest and believes in the storylines and enjoys the demeanor the author takes into these below novels will surely blow your mind. Down there is a list of the 20 best novels that can not only make you believe in love but also transfer you to that world where you want it to be a reality. And I hope you will read at least 5-6 novels from what I will mention below and will like them.
1. The Notebook by Nicholas Sparks
The Notebook is a modern love story that takes place just before and after World War II. Despite Allie's family and the socioeconomic conditions of the time, they spent a beautiful summer together with Noah when even they were sure that they won't be able to live together. After they are made to part ways, Noah makes an effort to stay in touch with Allie, but his letters go unanswered. Finally, in one more letter, Noah declares his unending and eternal love. In order to find a job and to get away from the ghost of Allie, Noah moves up north. Eventually, he enlists in the military. He goes home to refurbish an old farmhouse after serving his country. 14 years after their previous encounter, Allie decides to see Noah again after reading a newspaper story about his project. But at that time she had two men in her life and now she was in a tough spot as to whom to choose to live a life with and to whom she purely loves.
2. It Ends with Us by Colleen Hoover
Lily, the heroine of It Ends with Us, is a recent college graduate and fresh transplant to a new city. That's when Lily first meets Ryle, the man she would later fall in love with. When Lily's first love, Atlas, unexpectedly reappears, he threatens to derail her budding romance with Ryle. In my opinion, It Ends with Us merits the highest possible rating. This book deserved five stars since it didn't make the same mistakes that so many other romance novels do. You'll smile, laugh, and cry while reading It Ends with Us because the author makes you feel everything Lily does. Readers gave this book an average rating of 5 stars because of the complexity of the plot and the depth of the characters. The story explores the gray area in between, proving that there are varying degrees of ambiguity in real life. How stable their connection is and how they maintain their equilibrium is the story's central question.
3. Partners in Crime by Alisha Rai
In the rom-com novel 'Partners in Crime', lying to your partner is examined, as is what happens when your falsehoods fall apart. Amira Patel has bad luck with men, extremely hateful. She is unsure which it is, but she is certain that it was not what she had planned for the day to be abandoned in a five-star restaurant and forced to foot the exorbitant tab. She makes the decision to drive to Nevada to handle some paperwork for her aunt's estate rather than having it sent to her in California when she receives a call asking her to handle it. Because of the brief vacation, perhaps dealing with something lot more upsetting will help her forget splitting from a man she didn't love. Love doesn't go well for Naveen Desai. He has met two ideal women, and each time they dated him for just long enough for him to begin thinking about marriage before they broke it off. Partners in Crime is pretty much the epitome of what a romantic comedy should be: a joyful, occasionally foolish, occasionally humorous tale with a lovely, touching romance at its core. I really liked it, and I believe readers searching for a light, charming contemporary will too.
4. An Unproposed guy by Bhavik Sarkhedi
It is a superfluous novel with a lot of drama and comedy with a little bit of romance in it. The beginning of the book is Kevin's wedding day. Along with his parents, sister Tina, and older brother Zubin, he is surrounded by numerous people. The main character of the book drifts in and out of his recollections as it moves along for one reason or another. It's a novel with lots of sweeps and flashbacks. When examined closely, it becomes clear that Kevin was a good child. The main issue, though, is that he is an outcast everywhere. He didn't choose the traditional route like his brother Zubin and sister Tina had. Why Kevin didn't get proposed to is the main topic of the book. He met together with a lot of girls; some of them exhibited friendship, while others used him to make their partner envious. But what question remained was that, was Kevin uninterested in girls or were the girls least interested in him.
5. A Lady for a Duke by Alexis Hall
In A Lady For A Duke, Viola Carroll is a character who, after everyone assumed she had perished at Waterloo, was finally permitted to live her actual life. Now that she has returned home, her sister-in-law persuades her to see the Duke of Gracewood, her former best friend. He's a wreck as a result of the loss, and Viola wants to help him get back to himself. It's challenging, though, and as they fall in love with each other, Viola and Gracewood will both discover new ways to love themselves. This novel made me feel a lot of emotions. Certain parts of it are funny, while others are unquestionably nice. But in general, it concentrated on a lot of weighty issues. The romance was always bubbling away in the distance. The primary thing I took away from this book was how it made me feel, even if there is some smut and it's not very detailed. I wanted to cry and hug the characters because of it. I want them to understand that they are normal and that they would have a lot more support if they lived in the present. However, they aren't. I'm overjoyed that they were able to find happiness. The ending was ideal and provided for them in every way.
6. First love by Jessica Corbyn
A young man who plays baseball has a friend named Jill, and he is so drawn to her sexually that he can't bear her standing in front of him without kissing and touching her inappropriately. Ashley, an old buddy he later ran into, offered him a ride home. Eventually, she developed feelings for him, and they engaged in intense sex that was more risky and sophisticated than Jill's. He refuses to give up on Jill when Ashley asks him to do so after discovering his relationship. He couldn't get enough of the sex he had with Ashley. Jill eventually learned that he was lying and decided to stop. He spent the next few weeks sulking over the relationship lost. His friends later encourage him to cheer up and get back to fit again.
7. Vision in White by Nora Roberts
First, of four books depicting the best friends who own the full-service wedding event company Vows, Vision in White introduces readers to the proprietors of that company. Parker received a mansion with a ballroom as an inheritance, and along with cake decorator Lauren, florist Emma, and photographer Mackenzie, the four of them have built a venue for weddings in Connecticut. Carter and Mackenzie's romance is featured in Vision. This is a straightforward modern romance with no mention of stalkers or serial murders. The primary focus is on Carter and Mackenzie's growing attraction, which is made more difficult by Mackenzie's aversion to commitment. Mackenzie had a rough upbringing. Mackenzie's mother is an emotional vampire who continuously uses guilt to get her daughter to support whatever vice her mother has.
8. Bared to You by Sylvia Day
"Bared to You" is a book from Sylvia Day's The Crossfire book series. The narrative follows recent college grad Eva Tramell as she settles into her new life in New York City and begins her new career as a junior account manager's assistant at an advertising agency. Eva runs a trial run of the commute to her office on the day before she starts her new job. Eva encounters the most attractive man she has ever seen while in the lobby of The Crossfire building, where her office is located. This is only the first of many interactions she will have with Gideon Cross, the wealthy playboy, she learns. The relationship between Eva and Gideon is undeniably irresistible. The two agree to enjoy a sexual relationship without any restrictions when they first decide to get together. But as they spend more time together, they both grow to love one another more and more. The underlying problem is Gideon and Eva's secrets Both of them experienced sexual abuse as kids. The partnership goes through many ups and downs as a result of their battling their problems. In addition to the sexual abuse, problems with friends, roommates, and ex-lovers returning to the scene can lead to jealousy, fights, and eventually reconciliations. But in the end, Gideon and Eva understand that as long as they have one another, they can get through anything.
9. Pride and Prejudice by Jane Austen
One of Jane Austen's best-known books is Pride and Prejudice. But in the year 1813, around three separate volumes of the literature were produced under false names. This book has become a literary classic. This novel, which is taught at many universities as a component of English literature and has excellent characters and sharp wit, is unquestionably a masterpiece by the author. "Bared to You" is a book from Sylvia Day's The Crossfire book series. The narrative follows recent college grad Eva Tramell as she settles into her new life in New York City and begins her new career as a junior account manager's assistant at an advertising agency. Eva runs a trial run of the commute to her office on the day before she starts her new job. Eva encounters the most attractive man she has ever seen while in the lobby of The Crossfire building, where her office is located. This is only the first of many interactions she will have with Gideon Cross, the wealthy playboy, she learns.
10. Call me by your name by Andre Aciman
The story of Call Me by Your Name revolves around an impromptu and passionate love affair between a young man and a summer guest at his parents' cliffside mansion on the Italian Riviera. To mask their surprise at the intensity of their attraction, they both play it cool at first. In the following restless summer weeks, however, as they test the tense ground between them, unyielding undercurrents of obsession and fear, curiosity and need, intensify their passion. What comes out of their hearts is a romance that only lasts around six weeks but changes them both forever. Because the intimacy they experience on the Riviera and that hot night in Rome is the one thing they fear they may never discover again.
The psychological ploys associated with attraction are conveyed expertly in André Aciman's blunt, unsentimental, and devastating elegy to human affection. Call Me by Your Name is frank, unflinching, and ultimately unforgettable.
11. Seven days in June by Tia Williams
The most excellent romantic book I've read in a while is "Seven Days in June." Tia has described Eva and her preteen daughter Audre so vividly and realistically. I genuinely laughed out loud at some of the precocious things Audre said. As the story goes on, we discover more about Eva and Shane's childhood traumas and how much the things that happened to them still influence them today; they each have challenges to face and self-doubts to go beyond. Although the main relationship in this story is between Eva and Shane, other mothers and daughters are also discussed in this book, in addition to Eva and Audre. Eva must come to terms with some unpleasant truths.
12. Jane Eyre by Charlotte Bronte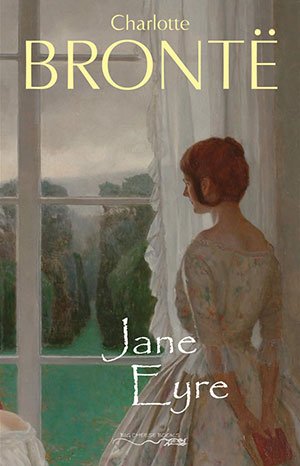 In the novel Jane Eyre, a mistreated woman battles to become independent in a rigid Victorian society. She has to make her way in a society where a woman's success in the world is based on her chances of getting married after starting from nothing. A sizable ladder and platform construction built of wood and metal serves as the stage for the play's action, creating a lively and inventive environment. She has dedicated her book to William Thackeray, a Victorian satirist and the creator of Vanity Fair, who she believes accomplishes this excellently. She lauds Thackeray for being a "social regenerator" who creates literature to fix the broken social structure.
13. Before I do by Sophie Cousens
The first scene of Before I Do begins with a bride walking barefoot out of a church and the sound of approaching sirens. Something seems to have gone horribly wrong. With the aid of family and friends, Audrey and Josh have been organizing their wedding. Nevertheless, unfavorable signs start to appear, starting with a dead bat nearly landing on Josh's grandmother Parker during the wedding rehearsal. A flower garland nearly strangles the pair during the rehearsal dinner, and Audrey begins to break out in hives. The cherry on top is when Fred, a character from Audrey's past, attends Josh's sister's wedding the night before the nuptials. Although the book started off a little slowly for me, it picked up steam in the middle and I found myself unable to put it down. I did find the humor to be really amusing, especially the wedding mishaps, and I kept wondering what else could possibly go wrong. I adore it when a book makes me chuckle, and this one did it numerous times. The story has a lot of complexity, and I'm always game for a novel that combines humor with substance. I endorse this with reservations.
14. Virgin River by Robyn Carr
The Virgin River book series by Robyn Carr began in 2007 with the release of Virgin River, and it is still going strong with the release of the series' most recent volume in 2020 and the announcement of a new anthology in 2022. Before the Netflix TV series's premiere, romance readers started to become fans of the Virgin River book series, and that popularity is still going strong today. Virgin River was really listed as one of HarperCollins' 200 Iconic Books from the previous 200 years. Twenty-one volumes and five more anthologies make up the current Virgin River book series. Each book in the series is a contemporary romance novel with a unique, stand-alone plot and fresh, distinctive main characters.
15. Shanna by Kathleen E. Woodiwiss
One of Kathleen E. Woodiwiss' most recognizable and well-liked romances is one of her all-time bestsellers on the New York Times bestseller list. In secrecy, a deal is made behind the ominous walls of Newgate Prison. A handsome convicted thief agrees to marry a stunning heiress in exchange for one night of unmatched pleasure, saving her from an upcoming and despised arranged marriage. A sacred commitment is violated, however, in the waning echoes of false wedding vows, as a sensual free spirit takes flight to a beautiful Caribbean paradise, leaving the stranger she married to face the gallows unfulfilled. The tumultuous, enticing Shanna is now permanently entwined with Ruark Beauchamp's destiny. He'll be set free. and he'll track her down.
16. Devil in Winter by Lisa Kleypas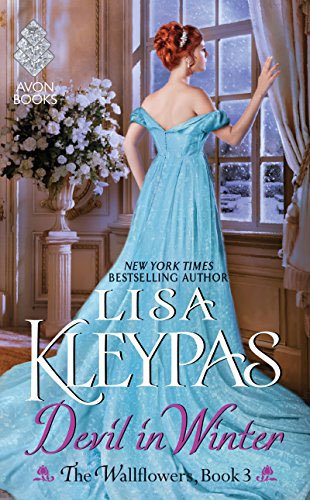 Bestseller As with the rake, At the beginning of Kleypas' latest novel, Sebastian, Lord St. Vincent, makes a pact with Evangeline Jenner, the stammering daughter of a sick club owner, to prevent her uncle from marrying her off to a cousin, killing her, and stealing her father's money. Evangeline gives Sebastian her inheritance in exchange for his marriage and help in seeing her dying father. They go off to Scotland and get hitched there. Though they first distrust each other, they eventually form a fragile link; nonetheless, Sebastian is worried about his intense reaction to the realization. After Evie's father dies, Sebastian takes an value in the club, and while he and Evie are renovating it, Evie challenges him to three months of celibacy before she will sleep with him again. Even though Evie's life is threatened by an enemy they have yet to identify, the apprehensive newlyweds must contend with their rising passion and irritation. The fast-paced action and titillating plot twists and trysts will appeal to Kleypas fans.
17. A tale of two souls by Anand Kumar
Anand Kumar is an engineer turned author who surprised the world with their best-selling novel. Up until I ran into her again, I assumed it was all over. To forget her was hurting me, but I couldn't help but keep falling in love. I caught her grinning and content with him. I waited for her to offer me that one grin while the tears in my eyes begged for release. There are times in life when you have a million reasons to fall in love and only one reason to break up. I had to wait three years to rediscover my soul since I had stepped on it. But what transpired in those three years to her? Does she still adore me? Your heart will continue to fall in love with this passionate love story.
18. You are the best wife- Ajay K. Pandey
This book by Ajay K. Pandey is his first, and that is obvious from the outset. The story is sincere and written passionately despite the author's plain writing style and occasional struggle with sentence structure. The author Ajay Pandey's real life and his adored late wife Bhavna served as the inspiration for the narrative. The narrative begins at IERTS, the engineering school where Ajay and Bhavna first met. The narrative details Ajay's introduction to Bhavna and the lovely progression of their relationship from being complete strangers to friends to lovers. In doing so, the novel also humorously examines how they manage to endure their engineering life. The narrative then shifts to their struggles with cultural hostility to intercaste love marriage. Finally, the book discusses the difficulties of marriage before revealing a tragedy that has been hidden.
19. When Dimple met Rishi- Sandhya Menon
The young adult love story When Dimple Met Rishi (2017) by Indian-American author Sandhya Menon is centered on the developing romance between two Indian-American teenagers when they attend a tech summer camp. It received a lot of appreciation for portraying second-generation teens' responses to their blended cultures in a realistic and unique way. According to Sandhya Menon in an interview with Bustle, the major reason she wanted to write the book was so that "brown teens could see themselves falling in love, making mistakes, experimenting with art, and being happy." She contends that the lack of favorable media portrayals of Indian Americans is detrimental to young people's self-image. Menon adds something fresh to the young adult genre and South Asian representation in general by crafting a cheerful romance in which the protagonists' Indian origin is a major theme without standing in the way of their happiness or satisfaction.
20. The girl who knows too much by Vikrant Khanna
Does unconditional love have the power to resurrect the dead? As a result of her grief over her mother's death, Akshara now spends a lot of time by herself in the local park. A young man named Harry approaches her one day as she is crying uncontrollably. They become close, and Harry shares a story with her about a young woman who has an incredible encounter with her deceased spouse, which helps her deal with her loss. The story gives Akshara hope that she will be reunited with her mom, who passed away, someday. Harry, however, isn't who he says he is, and she realizes this very fast. His novel's characters are similarly ambiguous and surreal. What is he trying to hide, exactly? Exactly why is that, then? Can we believe anything he's saying? Akshara must face a reality that will cause her to question not only Harry but perhaps her own sanity in this tense romantic mystery.
Conclusion
Choosing one out of several books in the market is somewhat of a difficult task so I made that easy for you with a list of around 20 books. All the books hold great value and goodwill in the market. With reviews on one side, you can be at an ease to choose what to go ahead with and read. Lastly, go give yourself a chance to revive your thought process because books are a weapon which can sway up to the path of success teaching us with a with a lot of solutions to handle our lives.