The Miserably Funny Dance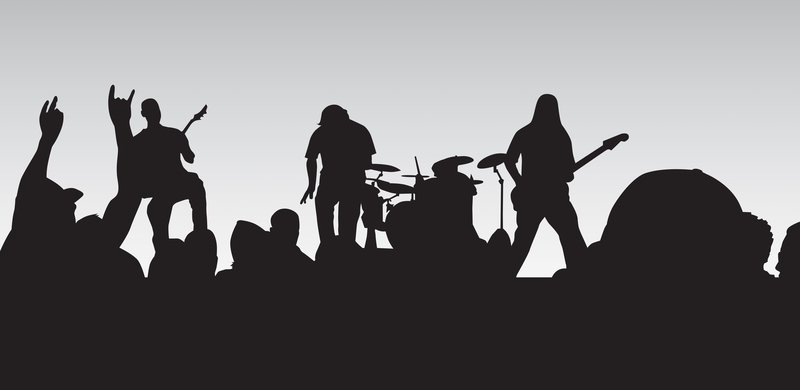 The show was not boring but I hadn't heard any song the performer was playing. Also, there were no hot cheeks beside, near, or around me. The friend who came with me must be devastated as he is handsome enough to score but what a luck. It was already couple of hours. I wasn't enjoying the songs the performer sang on the dance. Two things: I went there as I got the tickets for free. Also, there were no hot girls sitting around me. It was time to leave. I felt it was the most ridiculously wasted time of my life (Yeah, well, otherwise, I would have made an impact).
Anyways, we were going to the gates when we heard a song that was one of my favorites. I and my friend chose to go to the other side (standing side) where we could shake our booty.
Guys were in group, with girls, and vice versa. It's just the matter of time when we would go out of the park repenting about the devoid of beautiful cheeks in our lives, especially mine, only mine. :D. Whatever.
My Dude Friend was trying to dance towards a group who were 'Bindaas' in their 'Dapper' 'Swagger' and 'Sensuous' dancing steps. While I have always known my 'Aukaat', I was moving my hands on the other side. It was just the matter of few minutes when I recalled the 'Osho' lesson (Yes, I visited the Pune Ashram once). The lesson was simple- Dance like no one is watching.
The Beginning of the Failed Dance
I danced. I danced like no one was watching. I haven't had drugs or weed or alcohol (I am Gujarati) in my life but I am sure that was how it must be like. I was so into the dancing, I though I achieved the salvation. I remembered how my dancer friend 'Samrat DC' once expressed about his passion and how it has helped him in his personal life.
I had closed my eyes. I was doing head banging (with my spectacles in my hand). I was conscious about my radius I would bang my legs and stretch my arms. The Gym so came into the effect; the stamina had increased.
That was when my dude friend told me, "Bro, The Group beside us is trying to imitate your moves, every moves. I am jealous."
It was already 25 minutes that I was head banging. Literally. Seriously. Genuinely, I didn't turn back to see who was following my steps. I started with my dance again, considering the fact that I should remain in the salvation, ignoring the human psyche.
After few minutes, as expected, the 3 guys from the group, approached me, asking, "What's your name? Where are you from?" The answer was very calm, gentle and polite. I still remember the looks and respect those young guys of second semester of engineering gave me; I also remember the 'No look and No Respect from the Girls. I felt oblivious, obviously.
It was my saturation. The stamina lowered down. The energy, the momentum fell. The Gravity succeeded. I sat down on the ground.
I looked to myself, all rained by my perspiration, felt like the fountains of heavens. I looked around, girls beautiful as angels, felt out of league for me. I smiled to myself. I went to all the boys to say goodbye. I resisted myself. I didn't go to any of the girls. I turned back, telling my friend, "The white top cheek was looking at you. Go approach her."
I walked alone, in the midst of the crowd, not a single person looking at me, not a single individual praising the madness I showed in dancing, not a pat, not a word of praise. I turned back. 'Like the tiger in Life of Pi doesn't care about his master when he reaches his jungle', I felt I would never be respected or applauded being a common man, no matter how hard I would work or how miraculous my work would seem. It's all about 'An unknown force' that drives you to do the impossible.
We left. My friend was busy discussing about the 'failed attempt' with the girl he approached. I was dumbstruck in 'The Failed Dance' I did.