Jack of all Trades Mobile Apps for your Android Smartphone
Android applications are very popular. Do you know any reason for it? Huge number of Android mobile applications are free and very useful for users. Yes, it becomes hard for the users (potential app-users) to go through apps and find the most useful and reliable apps. There are, obviously, innumerable categories, genres, and class of applications to different age groups, interests, utilities and tools.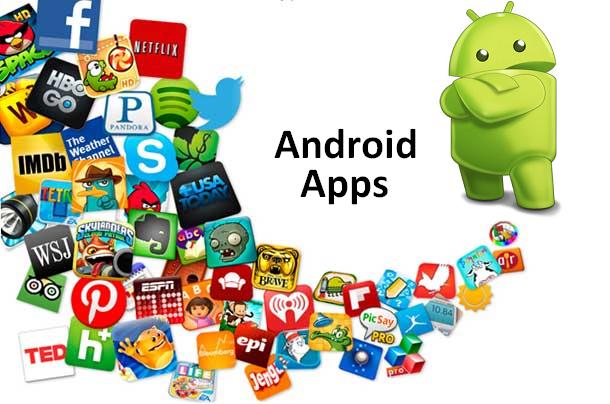 You know that mobile apps are handy; it surely saves your time to working out your crucial tasks. Every mobile application development companies are thriving to make dynamic, user-friendly, bug-free and robust apps, so there is an immense competition. Users are benefiting from it, for sure. Be ready since you won't see wildy popular Whatsapp, Facebook, MXPlayer, Flipboard, etc. in the list as everybody use it and know about it. The below list is totally unique, exclusive and exceptional to have in your smartphone.
Related to all the important categories, we present here 10 must-have Android mobile applications:
1] Dashlane
Tired of manually typing passwords or frustrated when you forget any passwords? Who wouldn't? You handle so many social media passwords and in addition, the payment gateways adds salt into an injury. Don't worry. Enter Dashlane, the app which saves all of them so you can conveniently copy and paste these into online forms whenever necessary.
It uses encrypted codes (for security) and that is why, it is able to safely save the financial details and instantaneously copy them where you want to.
2] Camera MX
Camera MX, a fun, feature-filled app, might just push you over the edge. There's the standard HDR modes, textures, kaleidoscope and mirror shots.
The real standout feature 'Shoot The Past' mode allows you to capture the action before you hit the 'Press' button. So Awesome, isn't it?
3] RoughAnimator
Do you like animation movies, create animated pictures and related? This app is just made for you. RoughAnimator lets you draw multiple pictures, and then play them back together as short animations. The audio for lip-syncing, and rotoscoping on imported videos adds more feathers to its cap. Well, that is something every mobile app development company strives to create.
4] MORECAST
Most advanced apps of its kind, MORECAST is has one of the best-looking interfaces, with a clear and sensible layout with options of side-by-side weather comparisons for two cities. It gives an accurate weather information for a particular route or journey.
5] WifiMapper
The invaluable tool of connectivity. WifiMapper provides detailed information on where wifi is available nearby., if they are free, paid and what their connection quality is like.
6] Podcast Addict
Search for, download and listen to awesome podcasts (with its integrated audio player), and create playlists of the upcoming shows you want to tune in to.
Moreover, it houses a neat "trending" search feature so you can have a glance on the trending podcast of the world, giving an easiest entrance for newcomers.
7] The 7 Minute Workout
The 7 Minute Workout focuses on your routines, weight loss, adds extra pound, improve cardiovascular function and energy levels.
Thanks to the briefness of its workouts. All you have to do is to look over the exercises, hit the start button and away you go.
8] Camera360
Including more than 200 filters, Camera360 is a convincing, creative and comprehensive app that ensures the best out of any Android camera. The adjustment options are both powerful and easy to use, making Ultimate a great choice for new and experienced photographers
9] Dead Effect 2
A combination of astounding soundtrack, slaying zombie, scintillating graphics and professional game voices. Dead Effect 2 makes a good case for Android as a credible gaming platform.
10] Magisto Video Editor & Mixer
The ideal app to test out your Android camera's prowess, Magisto automatically turns your photos and video clips into music videos. You simply take and choose the personal content you want to use as raw material, input a title, choose a theme and accompanying audio track.
Do you want to design and develop any of the above mobile applications? Just, come up with your idea and one of the best mobile app development companies across the globe will do it for you.
This article is originally published on 360 Degree Technosoft Blog