Hang on-Old Age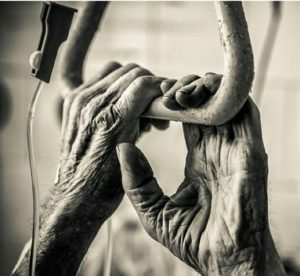 Hang on-Old Age
Hang on-Old Age,Yesterday, I saw a video. It was about stories of young, talented people from countries like India who settle abroad for high paying jobs. But the video carried a message with it. It described a story of a man who settled abroad but then forgot about his parents who are still living in India. The old eyes still have a ray of hope that one their prodigal son will return.
This has been the story of many parents who India who now are completely out of touch from their children who in the hope of getting high paying jobs went abroad. They thought that after earning sufficient money they will return, any of them did but those who didn't their parents are left with no hope at all. To all those young people, please come back for not only your country but your parents need you. And for all the aged eyes that wait for them, I would say Hang on! For thy prodigal son will return one day.
 Not everyone is blessed with a perfect life but one must never cease the effort to make it so.
soup for thesoul
soup forthe soul
Though we may be bereft of something we desire but then we must think of those who have nothing but are still leading a joyful life. Life isn't fair always, be it never was to anyone. This should be the driving force for our life path which we keep us pushing to do better and better everyday.
You may not always end up where you thought you were going, but you will end up where you meant to be.