6 Best Photo Editing Apps to Enhance Your Social Media Profile Pics
Social media is a vast sea of different content, which is a double edged sword. You can communicate with people, discover new amazing content, and even go viral. However, since social networks are teeming with content, it is also possible for your posts to simply get lost or get trampled with other posts.
Luckily, there are ways to ensure that your posts have higher visibility, and get noticed. One way of increasing their popularity, is by simply boosting your posts, and they will be featured on many news feeds. This is not such a bad idea, because you'll ensure the important announcements are seen by your target audience.
Another way of boosting visibility is by having better photos. Photography is quite important nowadays, since buyers can be influenced to purchase a product based on the package, cover, or online photo. Also, if you need to get noticed in general, and gain more followers or subscribers, having high quality photos is definitely a good thing. Here, we will discuss how to create photos for social media profile pictures, or to be precise, which apps to use in order to create a better profile photo.
Adobe Photoshop Express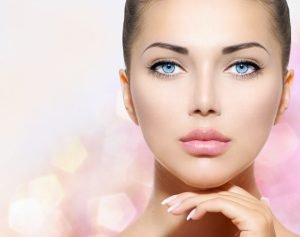 We all know about Photoshop for PCs or Macs, but there are also versions that can be installed on your Android or iPhone. Photoshop is one of the most famous photo editing tools for a reason, and if you need reliable software for editing your images, then you cannot go wrong with Photoshop.
It has many different features one of which is called Photoshop Mix which allows you to combine many different pictures into a single image. This can be really useful for creating an interesting profile photo for social networks.
Aviary
Aviary is an app that allows you to tweak out minor details on your picture and turn it into a more attractive one. By using this app, you can apply over 1500 different effects and also apply different filters. Furthermore, you can use the app to whiten the teeth in the images, erase blemishes, fix baggy eyes or zits, etc.
This can be really useful if you want to have a pristine face and look more professional in your photos. Business owners and those who want to look beautiful in their photos should get the Aviary app as soon as possible.
Prisma
When it was released on Android, Prisma had so many active users that the servers could barely work. It was so popular and good that it caught on like wildfire, and the user base was large in numbers from the very beginning.
Prisma allows you to turn your photos and videos into images that resemble artistic paintings. The filters that are found are inspired by styles of Picasso, Munk, Van Gogh, Levitan, etc. It has over 30 styles and new ones are added with each update, and many people actually use it to create a quality profile picture for their social media accounts.
Repix is another photo editing app with a large base of users. In fact, more than 15 million people are using Repix to manipulate images. It has over 25 effects, brushes, and it has 16 filters; additionally, there are more than 10 frames in the app to add more fancy effects for your profile image. Lastly, there are editing tools for brightness and saturation, which can help you flare up the images and make them more noticeable.
PicsArt
PicsArt is another photo editor that went viral and received huge number of downloads. It was downloaded over 300 million times, and it is because it contains myriad of useful options. You can edit photos, make collages and even draw. It is created for sharing images on social networks so it already has in-built sharing features. Like with other tools, you have filters and brushes, lens flares and also speech bubbles to make the editing process more interesting and to give you more options. It is a free to download app, so make sure you find it and check it out.
FaceTune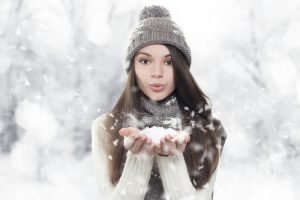 As far as profile pictures are concerned, FaceTune is definitely a must. The app is designed with the purpose to help users improve and enhance the quality of their selfies and portraits. You can use the app to widen your smile and brighten your teeth so that you can also remove pimples and blemishes. Moreover, dark circles underneath your eyes will be a thing of the past, and you can also remove red and white-eye effects from any image. In addition to these features, FaceTune can be used to change your hair color in the image, or to fill bald patches. You can even tweak or tune your nose and jawline and apply makeup.
It goes without saying that there are many different tools and filters for camera that can help you with your profile picture. We have selected these due to their reliability, user friendliness, and large user base. Of course, these tools can only get you so far, and since a lot of people are using them, sooner or later your images will lose their uniqueness. If you want to truly stand out from the crowd, you will need to do more professional editing on your photos rather than rely on what is presented on the surface of these apps.