Five Open Tips to Become a Successful Content Writer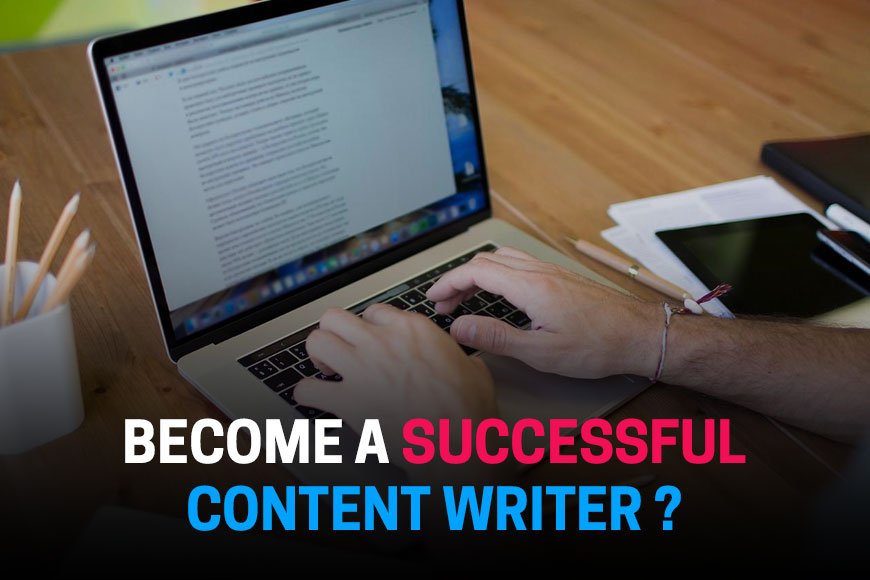 A great content writer is the one who has content writing skills, with the right mixture of experience that further helps him/her to master the art. To start your journey as a content writer, you choose a particular genre you want to master. Whether you want to become an SEO expert, copywriting master, or maybe you like writing formal content, you must choose a path and take corrective actions in the same. As a content writer, you would take actions that will further improve your writing and boost your personality in the content writing industry. The ability to write engaging and attractive content is gained with the right investment of time, hard work and dedication.
But, you might be starting today and looking at the current market trend there are many content writers in the industry. So, what would be the right way to become a successful content writer? How to kill the competition and emerge as an in-demand content writer? This article will guide you through the five open tips to become a successful content writer. So, let's kickstart with the first tip.
Always aim to write correct and original content
The usage of grammatically correct sentences with spelling mistakes near to zero is the best way to get started. Apart from good to read sentences, a writer must make sure that he/she is using correct word choices and the use of synonyms wherever applicable is one of the best practices. Additionally, one must ensure that he/she is citing correct information sources to extract the correct information. Plagiarism is the most important factor that decides the quality of the content, use of tools to check plagiarism percentage would take you one step closer to become a successful content writer.
Write well-researched content
In order to achieve better search ranking, one must ensure that the content is well researched. The one who connects most of the content under one hood is surely one of the best content writers out there in the industry. Even the audience would feel like they are getting more content on your website than your competitors. Publishing trustworthy content allows you to achieve good audience interaction on the website and further helps in a good flow of organic traffic. Additionally, if customers like the content they will surely share the content with their loved ones.
Acquire technical knowledge of SEO
SEO (Search Engine Optimisation) is a great tool that every content writer must know. In-depth knowledge of SEO helps the writer to choose more efficient keywords, and furthermore, the right placement of these keywords contributes to better search ranking. A content writer must ensure SEO-friendly meta titles, content titles, meta descriptions, subheadings, alt text for images and many other things that contribute towards the content being SEO friendly. Placement of keywords is itself an art to master and in order to succeed as a successful content writer, you must master the same.
Become focussed and committed to deadlines
Writing a good content piece requires a lot of focus. Content of books, poetry, quotes and many such content types that require high-quality content that relates, require extra focus. A content writer must finish a task or a topic in one sitting if in case he/she has a lot of disturbances, he/she won't be able to write what he/she expected. This is certainly because the flow of content in the writer's mind is disturbed. Focusing on content also means that one should meet the deadlines, and producing good content whilst being on time, will lead to customer satisfaction that further helps you to improve your recognition in the industry.
Grow organisational and communication skills
Organising tasks is a great way to ensure that you are meeting the deadlines of all projects. This is often termed as a time management skill. Apart from organisational skills, one must develop good communication skills so as to convey the exact message you want to understand the client's expectations in a better way.  This will help you in the long run of your content writing career.
Conclusion
Content writing is one of the most trending careers to pursue in today's evolving digital world. In order to become a successful content writer, you must possess certain skillsets. Writing original content and well-researched content is a great way to get started. SEO is a great skill to master, and apart from technical skillsets, one must possess good soft skills including communicational and organisational skills.