Top 10 Content Marketers In The World
The Top Content marketers in the world are the people who strive to help assuage your concerns, confusions and provide information through their content. They are also the people responsible for the success of a website in terms of visibility on search engine pages and other diverse digital platforms. They are adept at understanding the pulse of the internet user and create content tailored to their preferences. 
Now how is it possible to create such exceptional content that resonates with you? It is their discerning capability, the incisive mind that gauges what would appeal to your senses. They consistently work to provide the consumers with original content that impacts their lives in a positive manner. 
The most eminent content marketers know the secret of successful storytelling. Content is not just the careful and true dissemination of information. It is to create writeups that leave a lasting impact on the minds of the consumer.
Some of the best qualities of content marketers can be summed up in the following points:
They know the importance of Research
Research is indispensable for success. It is imperative that you know the people you will cater to, the market you will be operating in, and the demand for your services. Successful content marketers do thorough research on the demand for the services they provide and create a strategy based on that research. A fictional representation of the target audience known as consumer persona should mandatorily be part of their research strategy. 
The other aspects include understanding how to go about creating content and what to include to make the right impact. 
For example, if you want to become a content marketer disseminating information on drop shipping, you have to understand who your audience is and what information will help them. It is generally meant for people involves in e-commerce and retail. 
Dropshipping is a niche subject and will require adequate research to find out how to provide the maximum value to your consumers. So, whatever you choose to write on and market, it all comes down to how efficiently your research on the subject matter. The more you go through resources the more information you have. This will help to create relevant content for your target readers. 
They know the importance of SEO
The impact of SEO cannot be undermined at any point in your business. SEO has stood the test of time and proven that it is here to stay. Organic search is still believed to be one of the most important ways that your site gets traffic. 
A combination of good SEO tactics and exemplary content will result in recurrent visitors, thereby increasing your prospects of becoming a successful content marketer. There have been times when content marketers have gotten maximum visibility and traffic without having to spend any money on paid marketing initiatives. It has just been solely based on the quality of content and judicious SEO techniques. 
Targeted keywords can work wonders for your content marketing initiatives by helping you to rank on the first pages of a search engine. 
Keyword research, inbound links, outbound links, meta tags, image alt text, internal links, readability are some of the important factors in on-page as well as off-page optimization. A content marketer has to be well versed with these terms to be able to leverage the immense benefits arising out of good SEO practices. 
Content Marketers know how potent social channels are
The successful content marketers in the world have one thing in common. They understand the enormous potential of social media platforms. If used for the right purposes, social media can be a very strong tool to educate and inform potential and existing customers about things that interest them the most. 
Content marketers formulate content taking into account the individual characteristics of different Social Media channels. Disseminating information interestingly gets the point across much more effectively. 
Platforms like Instagram, Facebook, Pinterest, have an attractive user interface that helps to retain information better and consume content efficiently. They provide you with many additional technical features that augment your chances of getting visibility. 
They possess great interpersonal skills
Interpersonal skills are very important for any professional. However, content marketers have to possess this in abundance to be able to create the right kind of synergy in their work. Content marketers have to work with professionals from different fields. This requires marketers to communicate properly with the client. They have to glean as much information as possible to be able to write in-depth content for the client. All pertinent information should be with the content marketer before they embark on the path to creating materials for the client. 
Content marketers have to listen very carefully and have to be amenable to changes suggested for the content. Precisely, they have to be able to take constructive criticism well. If you go through the profiles of the finest content marketers in the world, you will see that they always ask for opinions, feedback, and constantly work towards improving the quality of their content. A sunny attitude goes a long way in establishing a great relationship between the client and the content marketer. It results in less conflict and more high-grade content. 
They communicate the vision, and goals efficiently
Content marketers have to be mandatorily good with words. They also have to be enterprising and create content that invokes curiosity in their target readers. If you observe carefully, content marketers in the world make sure that the content is not just pages and pages of words, but a mix of different multimedia elements that help to uplift the overall look and quality of the content. They also develop a keen understanding of fonts, color palettes, font sizes, and the layout of a content page. A clear, clutter-free page is the aim of every content marketer. That makes for better readability and helps to assimilate information better. 
It is only possible to delineate the visions and objectives clearly when you have the ability to write lucidly and then market your product efficiently. Hence content marketers should have a great vocabulary, accurate grammar skills, and a unique approach to their work. 
How are they able to put forth their points so clearly?
One of the key traits of content marketers is that they imbibe all kinds of quality information that help them to refer to those later while creating their own content. Top content marketers in the world are also voracious readers and consume content regularly. It is the only way they are able to constantly evolve and change with the fast pace of the digital medium. 
They know how to promulgate their products and services
Writing and creating excellent content will take you nowhere if you don't know how to promote your work. This is a quality that one has to develop and is not inherently present in a lot of content marketers. It is not social media channels only but a plethora of other online platforms that help to get visibility for your content. Distributing content to these channels ensures that more and more people get to consume it. 
It is a thoughtful mix of using different online platforms. This includes social media channels, discussion podiums, blogs, and websites. To become a successful content marketer, you have to dedicate a lot of time to understand these channels and how you can leverage the distinctive characteristics of these channels to your benefit. Content marketers invest their time and energy to study these platforms and then create a strategy to promulgate their content here. 
LinkedIn, Quora, Yahoo answers are just some of the channels that provide a lot of scope for professional as well as new content marketers to get noticed. Efficient content marketers are always experimenting and looking for increasing the value quotient in their content to grab the attention of their focus customers. 
Here is a list of the top 10 content marketers in the world who create exemplary content for target consumers. These content marketing experts keep them informed, entertained, and apprised of everything that is of interest to them.
Vaibhav Kakkar is an Indian entrepreneur with expertise in business strategy, online advertising, digital marketing, content creation, and promotion. He is the founder of 3 notable startups IIM SKILLS, Course Dekho, and Advisor Uncle. 
Regarded as one of the finest online institutes for internet marketing, IIMSKILLS, the brainchild of Vaibhav helps to instill industry knowledge of the content and digital marketing domain to students and professionals across the globe. 
Vaibhav has more than 12 years of experience working in the online space. He has been a consultant for various brands across diverse niches. He is a mentor to new content marketers and digital enthusiasts. 
He has also written several blogs and articles on skill development, job prospects, trends, and changes in the content and digital industry. He is the author of the book World Castle "Building a Content Marketing Business".
Bhavik Sarkhedi is a professional digital marketing expert and experienced content consultant from Ahmedabad.
He is the founder of the highest-rated Content Writing Agency Write Right, Dad of Ad, Estorytellers and Taletel.
Bhavik is the author of 4 Published books and is recognized as one of the officially listed in Best Content Writers in the world. You can Google it.
His portfolio URL is www.linktr.ee/the_weak_point_dealer
If you are in the content marketing world, it is unlikely that you have not heard of Neil Patel. He is regarded as one of the most influential content marketers in the world. His website garners huge organic traffic. That is only possible because he disseminates quality content. 
Neil writes on several topics ranging from SEO, content marketing, and promotion, digital marketing, and its related modules. Anything that comes under the ambit of online marketing is a potential topic for this influential and vastly knowledgable content marketer. 
Among his achievements is the title given to him by the entrepreneur magazine as having created one of the hundred most brilliant organizations for online marketing. He is also the best-selling author and has penned the book "Hustle The Power To Charge Your Life With Money, Meaning, And Momentum" published in 2016. COrporate brands and companies like Viacom, HP, NBC among others have been his clients to grow their business and reach considerably.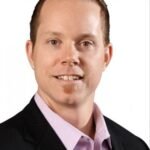 Shane Barker is a renowned e-commerce consultant and digital marketing expert who has worked on plenty of brands catapulting them to success with his marketing ideas and strategies.
Shane is a thought leader who has helped numerous businesses to attain the objectives and create a positive reputation in the online domain. He works to help businesses develop impeccable goodwill. He is also an influencer marketing expert and helps with innovative strategies and ideas related to influencer marketing. 
An expert in Google Ads, social media, and SEO among other modules, Shane has been consistently writing. In these few years, he has written some of the best-selling books like Saucer Crash, Shredder, Time Crunch, Time Snap, Demon's treasure to name a few. He has also been an advisor to several famous personalities. 
His blogs are rich resources of topics pertaining to online tools, applications, digital platforms, and influencer marketing. Spyfu, Oracle, Microsoft, Sprout Social are just some of the brands he has worked with. 
Ann Handley is not only a Digital Marketer but also an extremely popular writer and speaker who educates the new generation of marketers to carry on marketing initiatives successfully. She also offers important tips and strategies that people with websites can implement to yield great results. 
Over the years she has worked with numerous organizations including IBM, Cisco, entrepreneur, Hubspot, Juniper, Kentico. She has a great insight into promotion and marketing, planning, and strategy. She helps with B2B marketing plans and promotions for various businesses. Among her many achievements, she has been hailed as 1 of 7 people who are making an effort towards transforming marketing for the better. 
Anne is a partner at marketing profs and best-selling author of books like "Everybody Writes, Your Go-To Guide", "New Rules For Business", "Marketing Simplified" and "Content Rules". She is also a LinkedIn writer and best-selling author. A keynote speaker, she has formulated plenty of training programs at marketing profs for web marketing career aspirants. 
She provides some of the best actionable advice on approaching marketing strategy to appeal to consumers and expedite the success of a business. 
Joe Pulizzi is one of the most renowned content marketers in the world. He dons a number of hats because he is a multifaceted personality working as an entrepreneur, content marketer, speaker, podcaster, and author. 
He has innumerable books to his credit. His first book came out in 2008 and since then he has published several bestsellers. His most prominent works include Content Inc, Epic Content Marketing, Managing Content Marketing. 
He has also collaborated with Newt Barrett, the president of content marketing strategies, a renowned consultancy firm that deals with implementing content practices for SMBs. They have jointly published a book "Get Content Get Customers." 
His podcasts are extremely popular with a number of different marketing topics picked up by him and spoken at length. Some of the podcast topics include Content War For Creators Has Begun, Content Acquisitions Go Parabolic, Inside This Old Marketing, The Greatest Marketing Prediction Episode Ever 2021 Version.
When we talk about the content marketers in the world, Jay Baer cannot be far behind. He is one of the most efficient content marketers having expertise in providing solutions to augment a business online. Customer relationship management, customer satisfaction, and experience are some of the areas in which he provides invaluable advice. He has been actively involved in creating brand equity for a number of eminent businesses.
In his 27 plus years of an immensely productive career in content marketing and customer experience, he has worked with several fortune 500 companies. He has also been involved in creating content marketing strategies for more than 700 business organizations. 
Jae Baer has written famous books including Youtility, Talk Triggers, Hug your haters, The Now Revolution. The best part of his work is that he creates content that is engaging and piques the interest of the reader with compelling titles, layout, and design. His books are recommended to aspiring content marketers worldwide for garnering the most pertinent information that can push them towards a highly successful content marketing career. 
Content marketing encompasses a lot of elements that ultimately help an individual to become a thought leader in the domain. Barry Feldman, one of the best content marketers in the world understands the importance of SEO and how content and SEO go hand in hand in creating some of the best experiences for the customer as well as the business. He dabbles in creative direction, copywriting, and consulting for reputed brands on content marketing, personal branding, copywriting. 
He is a contributor to marketing profs and his blog articles are widely read. Barry is also considered as one of the top social media marketing experts by LinkedIn. 
His niche area is content and its utilities and he has created numerous thought-provoking blogs on content, sales funnel, content marketing process, personalization in marketing, conversion copywriting. 
Brittany Berger is a content marketing consultant and mentor who has also penned the book 25 and self-ish. Other than being a content marketer herself and a public speaker she also is a mindset and meditation trainer.
Brittany has worked in the corporate space and understands the demands of content marketing. She is also one of the pioneers who emphasizes repurposing and using your content rather than just creating new content every time.
She is one of the most popular names as a content marketing teacher. Brittany provides valuable advice to her students enriching the community of content marketers to find their calling in the content space. 
The list of best content marketers in the world is incomplete without mentioning Jeff Bullas. He is undoubtedly one of the most proficient content marketers you can find. Jeff Bullas started his journey in 2008 and since then has changed the fate of several businesses by incorporating some of the finest digital marketing strategies and content marketing ideas. 
He has talked about the importance of having a significant social presence.
"But what became apparent to me as I sat on the sidelines, was that the rise of social networks was a game-changer." 
As he himself put it so eloquently, one has to understand the immense potential of social media platforms. Today he is one of the most revered content marketing experts and digital marketer who is hailed by some of the top companies in the world. 
Brian Clarke is the brain behind copy blogger and is one of the most popular content marketers in the world. He is an entrepreneur who has risen to great heights over the years only by the dint of his ability to impact consumers with his content writing and marketing abilities. 
His main motto is to provide relevant content to his focus customers who can derive value from them. This has single-handedly made him one of the most famous content marketers with an extremely popular Software company the copy blogger that gets huge traffic regularly. 
Apart from being an astute content marketer Brian Clarke loves to travel and explore places that help him in his journey as a content marketer. 
Conclusion
Here you have the top 10 content marketers in the world who have successfully created a special place for themselves in the online domain. Coming from different educational backgrounds and having different passions, the only thing that binds them together is the love for disseminating content that is relevant and has value to the target consumer. 
All of the people started somewhere and weren't famous from day one. They worked their way up, devoted tireless hours to honing their skills and scouting the different prospects available to them. In their struggles, there was one clear motive- writing, creating, and promoting their content consistently. The most important thing is to keep going even when things aren't being the way you want them to be. 
After all, that is the most important feature of any content marketer; to be able to pragmatically create content infusing entertainment and knowledge together for the best results.
You may also like to read this Post:-
Top 10 Content Writing Agencies in India