The Courtesy Of The Country. It's Not What You Think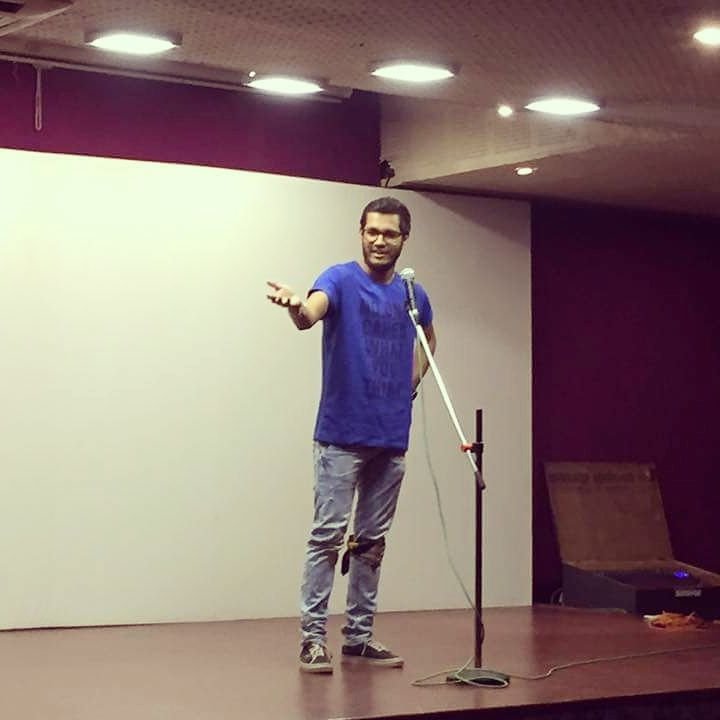 Respect, manners and obedience are in our blood. We are cultured and incessantly one of the most ancient societies in the world. We don't brag about our inventions and discoveries. We are a 36 state diversified but dauntless country who believes in prosperity and not in power. We celebrate festivals more than the total festivals in other countries. We don't tantalize; we tolerate. We don't manipulate; we create miracles. We are 1.2 billion but we are ONE together. Yes, I am talking about my country, my India.
I just wanted to talk about India's courtesy and dignity in brief. It is ineffable though. I don't want to be lousy and loquacious about what other countries are not but I wish to talk about what my country is. Needless to say that Indian people holds the position to attract any possible technological or non-technological fields.
Indian way of thinking has always been a unique contributor to many legendary triumphs. Our values, cultures and ideologies have helped us brainstorm and buck up in any troubles. We know it; the world knows it. We may follow western culture; we don't forget ours. We adopt; we adapt. Indian is filled with people with different mannerisms but somehow the overall persona has a flavor that unites each of us.
I have some personal memories that I want to share. The instants which protrude from the inside makes me feel majestic for being born in Indian soil. Since Lufthansa's latest TV Commercial has the same concept, I will compare and connect while I communicate. #MoreIndianThanYouThink is in the trends as Lufthansa have given us the privilege and bestowed an honor for appreciating who we are.
My personal illustration also revolves around their tagline "More Indian than you think" and therefore I want to include a reference to the celebration of India's growing global influence in Lufthansa's TVC.
Being a founder of one of the renowned copywriting agencies in Gujarat, I am often invited to speak in the blogging/writing events and conferences. I explore varieties of civilization from across the globe and I feel dumbfounded. Technical Writers, Content Writers, Copywriters, Ghostwriters, Motivational Speakers, Standup Comedians, Bloggers and all the professions which eventually relates to 'Content' gathers and addresses their experience and expertise.
Just like in the Olympics where the athlete involve themselves completely to exhibit their country, the individuals here come with their own skillset, accent, attire, and extrinsic elements. There's no conflict and comparison of the same but one thing is certain that someone is going to be noticed after all, after the event is over. You want to be that someone, don't you? Is it because of your private personality or courtesy of your country? The question is rhetorical and can jeopardize your forthcoming actions. It's simple: You have to show Indian-ness.
Let's come back to the Lufthansa advertisement. Right from the beginning the ad shows a cricket team trained under a rigorous coach to play with the Indian Team. In a nutshell, they are trying to adapt to Indian culture. The ad has a perfect beginning, precise middle part and a thorough end. The ad ends with the team sitting on the plane which has everything INDIAN. Period.
Before standing up on the stage, I had decided to make a British accent and talk about the globalization and urbanization. No sooner had I stepped onto the stage stairs than the mindset changed indifferently. Was it bad? Was it wrong? To fight with my inside storm, I was gobsmacked when my typical 'Indian' English accent genuinely turned my speech hilarious and intellectual. I continued for about 30 minutes and from talking about my niche of content writing to generously saying about my country to all the dignitaries, all I could hear was the chant "This Indian Rocks". PS- The chant wasn't limited to my colleagues nearby but the foreign personnel. Yes, the originality and be what you are, worked effectively.
To this date, it is imprinted in my mind and no wonder why I am sure it must have made a great impression on the spectators too.
Along with 'More Indian than you think', I think it's also respectable and suitable to say 'One is a billion because billion is ONE here'
#MoreIndianThanYouThink