That First Kiss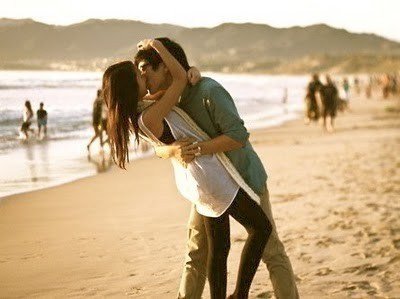 That First Kiss
That First Kiss-Somewhere between all our laughs, and long talks, stupid little fights and all of our lame jokes… I fell in love.
The strangest feeling which no person on earth could ever define is love. Yet it is the strongest feeling that can touch a person so deep that no device can fathom the extent of its depth. Maybe it's because of the incalculable emotions attached with the feeling that make it more complicated.
However complicated the feeling may be yet it is very intriguing and inescapable. Maybe you will understand it when you will fall in love. Till then keep looking for the one.
The best part of being in love is not being together everyday. It's being assured that even though you're miles and miles away, he will always be in love with you and only with you…
The Kiss Of love
This kiss… Our kiss…
This look of love on your face,
let me say once more that I love you.
Let me say one time That I love the way that you love me.
 It is hard to find true love in life and even harder to make it last for a life time. It takes an unimaginable amount of understanding among the couple to make their relationship an everlasting one. Then again what is love without sacrifice and adjustments?
True love means: To feel someone in every heartbeat,
To find someone in every thought,
To see someone with closed eyes,
And to miss someone without reason.
SOUP FOR THE SOUL
SOUPFORTHESOUL