Subtle Photo Editing Techniques that Make a Huge Difference
If you are working as a photographer, or if you enjoy photography as a hobby, or even if you are just trying to take a perfect selfie for a new profile picture, you know just how difficult it is to make a perfect photo. Fortunately, you don't need to constantly delete your photos and make new ones, until you find a perfect fit.
You can use Photoshop and simply improve the photo. Even if you manage to capture a perfect moment, you can use the photo editing services to turn a good picture into a great one. In the following article, we will share some of these simple Photoshop tricks that you can use to make a huge difference in your photos.  
Crop out distractions
Maybe the image you are looking at doesn't look too bad; maybe all it needs is more focus on the central figure. You'd be surprised at just how much a picture can change if you simply crop out all of the distractions.
You should try to crop your images in the shape of a square, that way the object or person you want to focus on can be in the center of the photo. This is a great trick to know if you want to create high-quality product photography, or if you want to take pictures of nature, wildlife, urban city scenery etc.
Basically, any image with a lot of distractions and unnecessary elements can be improved significantly if you crop out the useless elements. You can also change the angle a bit as you crop, to add more harmony or symmetry to the image.  
Black and white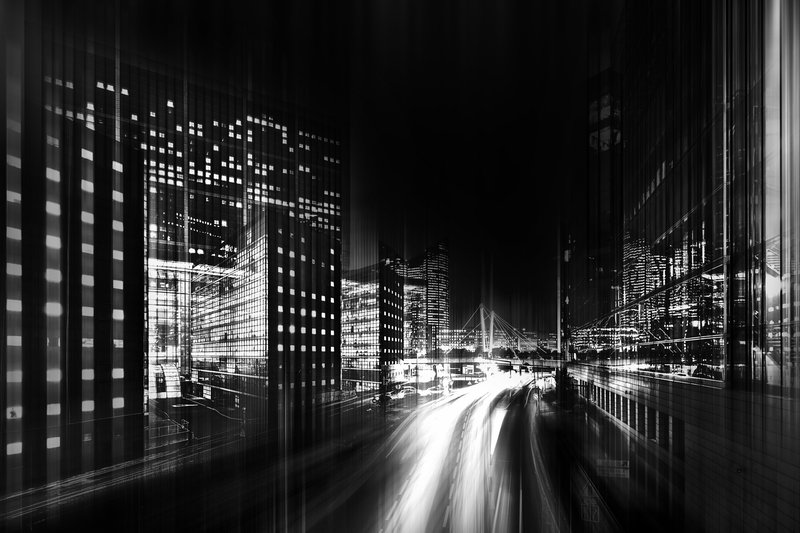 If you want to transform or significantly alter the image, you can turn the photo into a black and white version of itself. However, it is advised not to rely on the built-in feature "convert to gray scale", since there is a different way which will provide much better results.
You can change each color layer individually, by creating a new "black & white" adjustment layer, and moving every slider until you get the desired results (there should be six color sliders). Using a black and white picture you can make it look more vintage and more professional.
This is a great solution if you need a professional photo for your website, or social media profiles or anything else that requires you to have serious and professional photos.
Desaturation and modification of contrast and brightness
One of the reasons why you might think your image is not good, or overburdened with unnecessary colors. When there are too many different colors competing to grab your attention, the image can become bothersome to look at.
Using the previous example with a black and white photo fixes this problem, but there is also another way around it. You can simply tone down the color, or saturation, and then emphasize the contrast between the areas that are light and dark. With this kind of action you can easily reinvigorate the image and make it more appealing.  
Use the healing brush
If you want to make selfies, portraits, or simply close ups of faces, then the Photoshop healing brush is your next best friend. When the main point of attention is the face, you start to notice all kinds of irregularities.
You can use the healing brush to easily remove pimples, or any other type of inconsistency that is visible on your skin. You can get rid of any minor distractions and turn the type of photo that you would have immediately deleted into your next profile picture.
When you buy magazines and see the entire top models on the cover with pristine facial features, know that the effect was achieved thanks to the healing brush. Bear in mind that the success of healing brush is highly dependent on your attention to detail, so you need to have a good eye and the ability to spot even the most minor facial irregularities in order to use it.
This is why you should use high resolution images, because you can enhance them, or zoom in, for a more thorough overview, and notice tiny spots that would otherwise be unnoticeable.
Photoshop Action tool kits
Finally, you can get a whole lot of new photo editing tricks by simply downloading Photoshop action packs. These are basically new filters and new effects that you can add to a picture with just a few simple tricks.
There are a lot of cool frames and effects here, but those that look the coolest are usually the ones you have to pay for. Luckily, there is a wide selection of free Photoshop packs that can make a significant difference.
You should definitely get Free Photoshop Action to add light pop and toning, and you can get the one called Eye Doctor to sharpen the eyes in your pictures. Magic skin actions can help you out with skin irregularities, much like the healing brush.
There are really numerous action packs, and you should definitely look them up, since you can use them for wedding photography, wildlife photography, portraits etc.
If the image needs heavy editing 
In the event the images you have require heavier editing, you should go through online tutorials to fully master photo editing tools. You can also outsource photo editing to companies who have experts that can edit images much quicker, since they know all the shortcuts and techniques by heart.
These were some of the easiest photo editing tricks that can make a lot of difference and make your photos look absolutely amazing. It is not too difficult to create better photos, and every action listed here won't take up more than 20 minutes of your time, so it would be a shame not to try them out and master them.
Hopefully, the article was helpful and you will use it to improve your images in the future.