Reflection of my Dream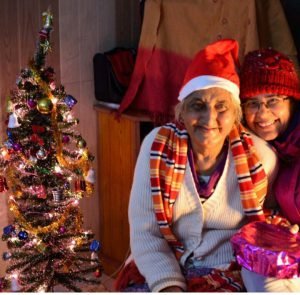 Reflection of my Dream
Reflection of my Dream-Ages pass, several beings take birth and several leave the world. It's all sort of magical how things work . Death is inevitable with the start of life. On the day we come to the world, we put smiles on various faces that had waited for us to come. Those faces with the souls, all tied up in our affection from our very first site.
The relationship with those souls begins from the very moment! They bless us with bounties of love and affection, making life a little less complicated for the newly welcomed soul in their little world. They inject every good thing they've learnt in their experience with life into us and keep us away from every bad thing.
 It's all a cycle, a cycle that never ends.
Soup for the Soul
 The generations keep on advancing and the bygones are left behind us. The genes get transferred and so are the ethics and values that somewhere compose us into someone who we are, that we become eventually.
There's a reflection of our parents and grandparents in us. We should always be grateful to them, for they are the reason we're here!
SoupfortheSoul
Dreams, give us wings!
 "I'll fly high. The sky is no limit!" she said with a firm look in her eyes, the girl who had been underestimated several times.
What was she talking about when she said she'll fly? Can she really fly? Of course not! It's a metaphor that we all use very often. The metaphor that shows sheer confidence we have on our efforts to make our dreams come true. It's the flight of dreams that only can make us fly. All we need to do is hold on and stick to them. Patience is the key when hard slog is in continuity.
Never lose patience when you're working hard on making dreams come true because sooner or later your hard work will pay off and you'll reach the sky as you get what you want.
But the only one who can keep your insides calm in this flight is you yourself. Your courage, determination and will to fly higher and higher in your skies of dreams is what gives you wings.
So, spread those wings and FLY!