How to increase the downloads of any iPhone application?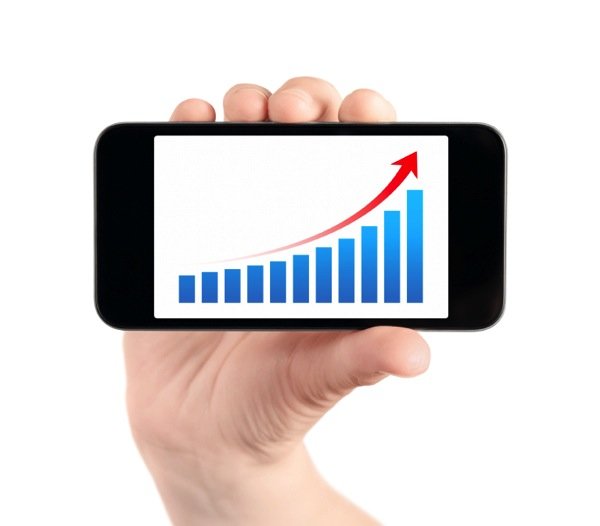 Are you eager to see your iPhone app on the top of the 'Store'? Should you really think that it is an easygoing task? Indeed, making an iPhone application is not at all simple and childish, but it will be worse if it has only 1000 downloads in one month. Iphone App development is a fast growing digital industry but without proper marketing for your iphone application, it is certainly impossible to reach good emplacement in your sales status. Yes, we already have plenty of expert tips which are shared on forums, communities, blogs, etc. You can feel as a 'Ruler' only when the users are proud of your design and smooth working of your app. Every iPhone developer puts his/her efforts is scoring the mobile app more eminent then why the question always stand, "What have you done with this app? What 's wrong with this?"
Gartner survey reveals that out of 1.5 million apps today in the Apple Store, only 6% have surpassed the set milestone in the number of downloads and money making. That survey comes to 16% in Android Play Store having 1.6 million apps available.
iPhone apps are known for its paid versions but try something cool and user-convenient. Creating free trial or offering a possible promo codes to users will definitely attract the new users. You can offer your app for free or at half price for a period of time. Tell me about it. iPhone app development companies are doing something wrong. What? They try to imitate the existing popular iPhone/iPad application either in terms of design, development or other various aspects. Here are few simple but smart suggestions that will help every iPhone application dominate the mobile market.
Social media is in like never before
Content Description, promotional video and screenshots ought to be dazzling, dynamic, unique and appealing so that it can be easy to publish(share) it on youtube, dailymotion, Facebook, twitter, google plus, myspace, etc. Also, one better idea is to ask your friends to share, relatives to retweet, and review it. (Review will always get you more sales). It is more advisable to hire a professional agency for this.
How about Press Release?
Won't it bring more exposure to your new iPhone application among plenty of other new iphone app? Yes, it surely will. Make some noise about the release of your iPhone app. This will bring your app further into the limelight. Get the word out. PRWeb, AppShout or MarketWired are mobile specific agencies which not only helps to get more reach but potential blogs and publications.
A Website for Your App
Great Idea. You are everywhere now. Laptop, Mobile, Tablets. It is a good idea to make the website once your app is approved by the iTunes Store.
The Best Cover
iPhone mobile apps have the prestige of fetching customers with their A-class of everything. That's right. It makes unique things to boost user downloads. The cover image is the primary thing to be noticed by the users. So make it unique, and don't use the same picture from the screen-shot. Even smart developers forget to do the same.
Blogging your App
Blog regularly about your app, Publish regular updates, take active part in iPhone user and developer forums and discuss your app with all around. This will also let you gain more feedback on your app.
Get the word out
Advertising your app the traditional way could prove to be an expensive proposition. Link exchange programs, ad banners, Free classifieds ads section trade shows are various lucrative ways to market your iphone application. It will show the good results on google page. Discuss about your iphone app and its feedback on iphone related forums.
LR (Loyalty Rewards)
A time-tested way to increase repeat business from fans, Loyalty Rewards Program, reward frequent shoppers without having to print up cards. They don't have to worry about tracking. You can maximize sales with minimal extra effort.
Social Referrals
Digital word of mouth is a persuasive force and the iPhone app development company is utilizing that in the best way to maximize the iPhone app download. It can include a simple feature that lets users post a link to your business to their social media profiles. This lets you to leverage users' social networks to find new fans.
Keep an eye on them
Having analytics is a must. You'll want to keep your active device numbers as high as possible. That's the key to continuous downloads. A good app analytics should offer multi-app options, give you the ability to compare between them, let you see the user's behaviors, from download until app deletion.
This article is originally published at 360 Degree Technosoft.