Finding The Right Content Writing Company For Your Business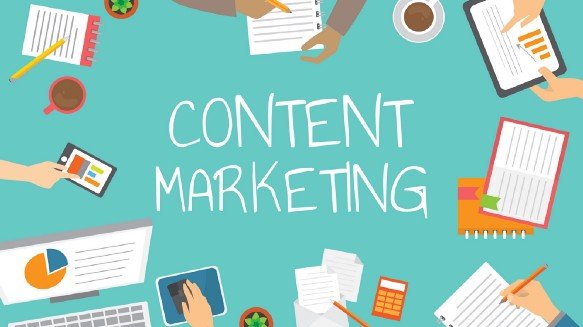 When it comes to selecting the best content service providers that can help your brand grow socially and increase the pace of digital marketing, you always need to find and choose what will be best for you. You need to be particular with the content that gets posted as it helps you gain followers and customers for your brand. It needs a well-planned, strategized and SEO friendly content that can do it all in one shot. While selecting the content writing service companies you need to keep certain things in your mind. They are as follows:
1. Look at their recent work
2. See if they have basic digital marketing knowledge
3. Do they understand your domain?
4. What types of content do they write?
5. How productive can they be?
6. Look out for editing and revision policies
7. Ask for pilot content
Some of the content writing service companies that can help you and your brand grow digitally are:
1) Write Right: This content writing agency was found by Bhavik Sarkhedi (author of the famous books). He's a tech-savvy which helps him build up the technical content as well. Their team consists of one of the best content writers from the town and Bhavik Sarkhedi, himself also creates the content for the projects they take up. The services they provide include technical writing, creative writing, blog writing, ghostwriting, editing services and many more. This can surely be one of the right choices when you're looking around for a content writing service provider that can fulfill all your requirements and helps your brand grow in a digital market. They are strongly endorsed by the clients they have worked with and are known for their determination towards any project they take up.
The primary reason for Write Right crossing boundaries with their content owes up to the fact that they have unfathomable experience in the market. They are aware which phrase and which kind of campaign words better on the consumers and thus they advise the same to the client. Uplifting a brand is a huge task as there is very little scope for error. However, with creativity, imagination, a keen eye for detail and accompanying that an observant thought process, each and every content at Write Right shoots up.
2) Godot: It is also one of the content writing service firm. They are known to have worked with many clients across the world. Godot's services include copywriting, article writing, and blog writing, and management, eBook creation. They offer services at affordable pricing and flexible terms. They give them each client a dedicated account manager as a single touchpoint. You can keep Godot as one of the options that can help you get the best content for your social media, blogs and websites. They have a dedicated and determined team that can stand up to all your expectations and provide you with the quality content that your social media pages require.
3) Inbound Labs: It is a digital marketing agency that helps companies communicate more effectively, reach new audience; drive leads through content creation, SEO, social media marketing services, web design and more. They have an experienced team of strategists who work well in all the sectors. Their work is always human-centered and they connect to people and brands using research backed insights and empathy. Their SEO-friendly content is something that can help you make your digital base a bit stronger and grow your social networks a little more than usual.
Read More: Importance of Content Writing in Today's Era
4) NewsCred: Once as aspiring wire service, NewsCred has evolved into a fully-fledged content marketing force, taking care of everything from editorial calendars to content distribution. Its licensed software offers brands different levels of content strategy management. And with an inexpensive price tag for blog posts and social media posts, it's an attractive option for budget-conscious companies. So you can even opt for this service provider as well that can help you to a greater extent.
Read More: Freelance Professional Content Writers of India
5) Orangus: The services that this marketing agency includes are web content, SEO content, Copywriting, Blog marketing, Product review, Official newsletters, Press release, Case study, Company profiles, Educational content. They have a team of writers who provide excellent content that comes with a different level of quality and perfection. They provide content writing services as well as digital marketing. They provide their clients with appropriate SEO optimized content, blog content, social media content and many more. You can also get their services for proofreading and rewriting.
The wide range of services provided by this agency are well renowned and their customer interaction is famous. They are always on time with their work and keep their client well informed before time if there is a delay. They are also known for their professional content in the market, and they provide top to bottom services on each kind of content. SEO optimization is extremely urgent and thus that is among the most revered jobs in the industry. Considering that effective, they are among the frontrunners in the market now.
6) Esmee Network: This content writing company has started its journey from last few years. Though the company has just made its debut a few years back, their team of 10 experienced content writers made it possible for the company to work in a very excellent manner. They offer you with SEO optimized content, blog content, web content, social media content, and more. They find themselves specialized in creative writing and developing great content strategies. Making the content cost effective is another factor that brings to them more clients. They produce their content in super speed without compromising with its quality.
Originally Published Here: https://medium.com/@willyouwalkamile/how-to-get-the-right-content-writing-services-for-your-brand-24877fa9d874
You may also like to read this Post:-
Why content Writing is important in today's era?