Daughter, Not Dowry
Daughter, Not Dowry
Indian marriages, or to say, the big fat Indian marriages are famous worldwide, because it's no less than a huge festival for the two families.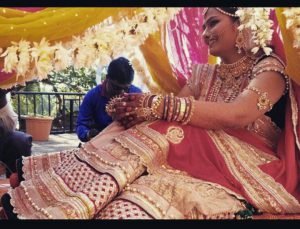 The celebration of two families getting tied in a totally new relationship is what spreads happiness throughout the procedure of the marriage.
But our customs and our traditions have gone too far today. There used to be some merry customs of gifting one's daughter with goodies while she moved to a whole new family and with a new person in her life. It was a way of blessing her to stay happy and satisfied and more than that, parents gifted their daughter with things that she would use for her comfort in the new house that she was going to live in.
But, sadly, this dowry system had taken its ugliest and most haunting form. The groom's family has their hopes raised higher and higher about whatever their daughter-in-law will bring with her as dowry. They never understand, whatever she would bring, it's not for them anyways.
Sometimes people fail to understand the feelings of a girl when she leaves her own house and family to join a whole new family which has a whole new ambience for her. Whilst she ADJUSTS in all of this, she is tortured and taunted for bringing no or less of the dowry in many cases.
What about welcoming her with open arms? She left so much for you, can't you just make her life any simpler by adjusting yourself too? Why is she forced to bring things that she won't even ever use? Why every time the in-laws fail to overlook the "-in-law" in their daughter-in-law?
Things would be much better if they focus on the daughter that comes in their life and not the dowry.