'Chalta Hai Attitude'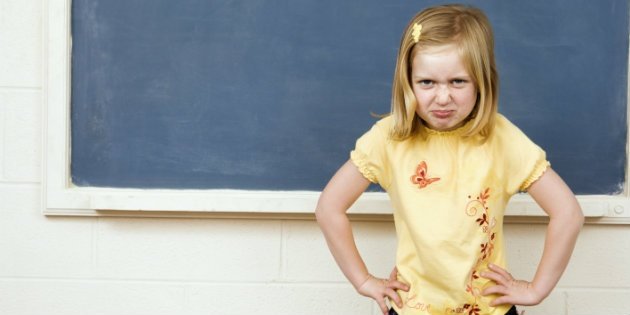 We Indians are unique in every aspect. Different from others in ways we can't even enumerate. We consider ourselves intelligent, yet we do incredibly stupid things. We take pleasure in buying Buy 1 Get 1 products, we would fight over an extra puri at the puri-wala, or use soft drink bottles as water bottles, yet we occupy nearly every important position throughout the world. Jugaad is our birthright, and we take pride in it. Maybe the West come near to it with the ecstatic 'C'est la vie' (That's life), but none can be better than us, for sure. Amidst all this exclusivity and all the pride accompanying it, there is one quality particularly novel to only Indians- the Chalta Hai Attittude.
There is no single definition of this attitude, but to those of us who live here, we know what it is. If it is 60% good, works 60% of the time, and does 60% of what it needs to do, then it is chalta hai. Nothing would ever be close to the happy-go-lucky, devil-may-care casualness of these two words. Be it a khulla nalla, a swaying lamppost or a crumbling building, chalta hai can unbelievably make us forget everything and get on with our lives. It is so imbued in our lives that we may hardly suffice without it. A 100 rs bribe to traffic police wala is alright, because chalta hai!
It is no wonder we are known for it throughout the world. You will see it in the man on the sidesteps when he mumbles at the sight of an open manhole, in the everyday husband pulling out the errant hair from the dal made by his beloved wife, and in the frustrated uncleji bouncing the disciplined queue at the RTO office. Chances are, for every person who encounters it, there will be hundred others who won't care. And amongst those of us who care, most would still not dare to take the initiative.
Part of our nonchalant attitude comes from our very own culture. Our parents did it, our grandparents did it and has been in play since centuries. However, as we race to becoming the 21st century superpower, it is our very own attitude that can hold us back.
Every day, nearly each one of us ignore our duties, disobey the very laws which act as an edifice to hold our society together, and are satisfied with whatever state of affairs we live in. This attitude manifests itself in almost every facet of common life in India. We ignore status quo, because everything is chalta hai in our country. If every citizen can be as responsible as what they want others to be, how progressive our country will be!
We have always compared ourselves with developed countries, aimed to be a part of the 'civilized' world out there, but do you know what does it take to be that country?  Why do we hear heroic examples of countries like Switzerland and Germany while India is seen as a 'lazy' and 'hopeless' nation? It's true, we are a dirty community, our streets are loitered with garbage and that our houses are unclean. But above all this, what is more troublesome is the fact that we have never actually believed that we can be better.
We consider ourselves incorrigible, and incurable, that we would never rise above it. After all, how much success has Swacch Bharat Abhiyan tasted after all this hubbub? India still ranks as one of the dirtiest and most polluted countries in the world. Not to mention thousands of deaths occurring every day due to contaminated waters and bad sanitation. Still we do nothing substantial. With the world evolving into an advanced human era, we must ascend above our attitudes, take the bastion in our hands and be the torch bearers of our country. This chalta hai attitude took us this far, but to really fulfill the dreams that Hon. A.P. J Kalam once had, it has to be much more than that.
As the famous US president Andrew Jackson said, "Every good citizen makes his country's honor his own, and cherishes it not only as precious but as sacred." Likewise, only when we will consider our country as truly our 'own', we will be able to rise above all others and make it to the top.
So next time, whenever you walk into school five minutes late knowing that sab chalta hai, think again. Whenever a person spitting paan on the streets smiles with his bright red teeth, don't smile back. Whenever you friend throws garbage on the road thinking he/she can get away with it, don't let him. Because, starting this Independence Day, chalta hai bilkul nahi chalega!