Believe,Trust & Hope/Soup for the Soul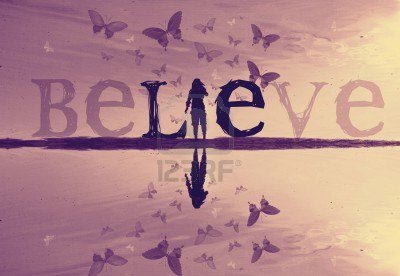 We all work for living, some do big things some do small and some do even smaller.
Believe,Trust & Hope/Soup for the Soul
But no work is small as they say. Every work has its own importance and its own value in the eyes of the person who does it!
But in our eyes, the ones doing small works are disrespected.
And they all will disrespect your work if in their eyes the work is small to them but it is up to you how you take it. If you take your work as small and indignities, the world will do so too but if in your eyes your work id respected, other's notions would never bother you.
The size of your belief!
If you have stronger beliefs in something and you think that it's right, what is the point of telling the whole world?
The whole world might not have a vision like you and they might think your beliefs are hollow. So why lowering the dignity of your hard felt beliefs in the eyes of others?
Beliefs must be felt from the heart strongly and that's what it takes to be content. If you're publicizing your beliefs then surely you invite criticism because to some, it's not appropriate.
Then comes rebel which you use to safeguard your belief. And that's where the battles start.
In first place, no one should ever show off their belief because that's what you believ and not the others, they'll make it exposed and target it every now and then, and you won't feel right then!
Just keep that dignity alive no matter what you do and don't let anyone point a finger at you because it's your choice, do it with full determination and zeal!
If someone relies in you, he will feel you trust worthy enough and he might end up handling you some of his precious things.
That is what trust in others makes us do. if we trust someone, we just trust them with whole heart and rely on them. We don't bother about anything but just the trust and the bond we share with the person.
If someone is trusting us that way, it's our responsibility to not to let them down and to keep that trust alive. their possessions if come under our responsibility then we should take care of it more than our own possessions, because if we do not do that than the trust might get broken and once the trust is broken, it can't be fixed and it invites many other things with it.
So better handle trust with care.