The Weak Point Dealer in Flipkart/Soup for the Soul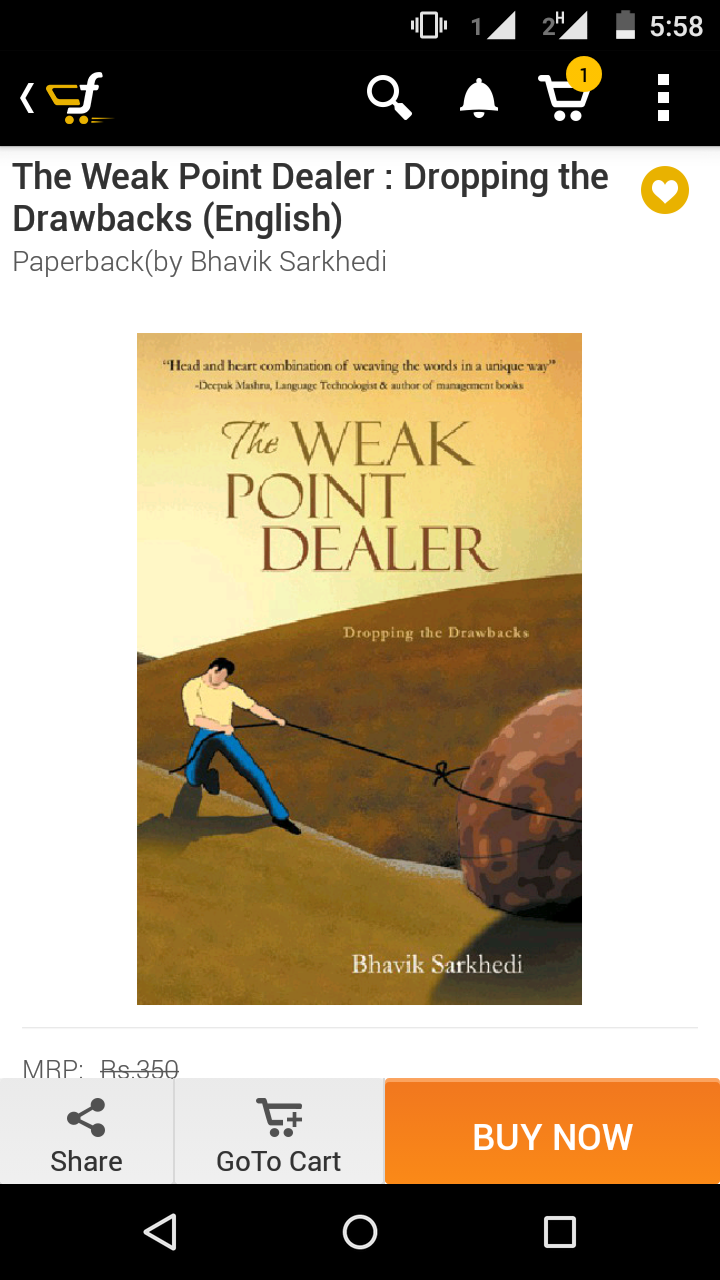 The Weak Point Dealer in Flipkart/Soup for the Soul
"The Weak Point Dealer" is a delightful collection of Short Stories that includes the genre: Endurance, Fortitude, Motivation, Love, Revenge & much more. Stories are portrayed in such a way that it depicts how an ideal person breaks the barrier & drop the drawbacks one faces in the coincidental circumstances of life. This book conveys an audacious pathway about what should one do to come out from the deterrent situations & live an immaculate cum spunky life.
 The Weak Point Dealer is everyone who wants to excel in the life cracking the feeble points. Cutting long stories short, this book is about a dealer who tackles the negativity & obstacles faced in an unpredictable moment of the life.
A philosopher by nature and Mechanical Engineer by profession, Bhavik Sarkhedi is a passionate lover of words & so friends call him "Wordsmith". An elite hobby of writing personal diary since he was 12 gave him the privilege & inspiration to write a book of his own. His interests in watching western movies & crazy fan of songs rapping adds one more feather to his cap.
This is his first book, for more updates visit:
Facebook Page : Weak Point Dealer, Soup for the Soul