Efforts never go in vain/Soup for the Soul
There's a lot to see around us. The world is full of amusements and disappointments. Something's make us happy while some makes us somber.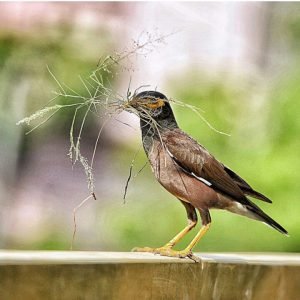 Efforts never go in vain!-That's because not every person is equally happy or equally sad. Sometimes someone's sadness pierces our soul so much that we end up grieving our soul. We find ourselves bothered by other's sorrow and pain because we're humans and we're injected with feelings of sympathy and empathy.
So why simply walk away? No one told us to do so!
We can stop and help the person who's fighting with his sorrows, we can stretch a hand of help, we can lend ears just to listen or we can simply make a little effort to make them smile. A little moment that we can steal from their misery and make it a little bright for them would send a little relief to them even though it'd be for a moment.
We're all carrying our respective burdens of grief. Let's help each other and make it a little less hard to take!
The bicycle rider is more likely to be delayed than the motorcycle rider because that's evident from the things that they're using.
Just like that, a person with a conservative mind is more likely to be lagged behind than the modern one. The minds is our tool, we use it to survive. If we let it stay in past, rigid and conservative, we will lag far behind in this advancing world.
 The ones with old thoughts live in the past and aren't fit enough for the present. They want things to work the way they want but the world runs much faster than them and that way they just frustrate them self.
So a mind should be updated else it'll corrode away and become the reason for our frustrations!
Efforts never go in vain!
A bird does diligent efforts and gather the husk bit by bit to make it's nest!
The bits that it gathers are gathered after a very long time. It needs patience and calm to finish the work it started, and the work finally pays off when it has it's own little nest for itself and it's kids.
Every effort counts, even though it takes time or not, it'll surely pay off.
Sooner or later the efforts you do are going to show their results and if you've given your best and honest try, the results will amaze you!
Nothing can beat hard work no matter how wrong things go, nothing can't be an impediment between you and success.
So never give up on doing those honest efforts, they'll bring no loss but gain! If not sooner than later, things will be in your favor!