Drop your Drawbacks/ Soup for the Soul
Drops your Drawbacks/ Soup for the Soul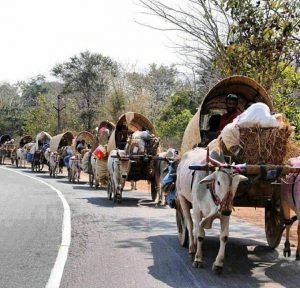 The above all the images shows the different scenarios & totally variety of situation but the theme remains the same :Drop your Drawbacks because there is no need to hold on the barriers & moving on in the life considering it as the burden
Happiness and Sorrow are parallel to life!
Life is a blend of many things but as a crux, we call it a mixture of happiness and sorrow.
Knowing that happy days and sad days both are a part and parcel of life, we still not stop complaining! We complain about getting the sorrow or grief injected in our life, we complaint about our failures while others succeed. But there is happiness too. When we're happy we never complain about our happiness while others are sad.
Why don't we simply understand?
Life would be totally dull if everyday becomes the same. If everyday becomes happy or everyday becomes sad, we would most probably leave the idea of living further.
The weathers of life keep on changing and that's what keeps the spice of life maintained. We only live because we see variations of days, some are good for which we always strive and some are bad that come along the good ones.
So if you want happiness, sorrow will come hand in hand. You have no option but to embrace both of them with opened arms. Be strong and face every weather!
Like in cricket, if our team strikes four later boundaries or sixes, we'll be in the ninth sky!
But if the same team members get out four times after with zero runs, we'll surely curse them.
Same is with life and places and things around us. If we see uniformity somewhere, doesn't really mean that it's meant to please us. We're not meant to follow the same streak if it doesn't feel good to us.
Like being poor, if it's been in our family since ages, with our fathers and forefathers spending their life compromising to the situations, doesn't mean that we too have to follow the same streak.
Turn around but be ready to shoot back!
We all might at one point of time, want to be relaxed for a while and stay away from the stress which is regularly stiffening our soul. The relaxation is always temporary but we all deserve it and it's something which is much required at times.
But being relaxed never means to let your companions have a chance to overtake you. You can relax but never get completely out of the race because in the end you have to rejoin.
For the mind and soul to be relaxed, the cost of your success should never be paid. Be still for a while but stay attentive, because you might fall prey to the movements which will even be faster after you stop doing things.
Your competitors and even your companions are always in the wait for you to stay back and give them a chance to overtake you. And that's what should never happen because this will only make you feel much more stressed than before.
Have a break. Take a rest but never leave the battleground. You can turn your back to the game for a while but stay ready to shoot back when needed.
We choose only those things and circumstances that are comfortable to us and thinking nothing about anything else, we just seek our own comfort. And this stubborn nature of us only harms us because life is uncertain. We never know what the next day has for us. Life can be harsh at once and it can just get messed up. That is the time, the hard times, where our patience is tested. At that point of time, our own wish won't mean anything because it'll just be the question of survival and if we still seek comfort in such situations then surely we're going to be knocked down. So to survive in the hardest storms, one should be tough to face it. One should adjust oneself to adapt the coming circumstances. Because life is unpredictable. It will strike hard one day and you won't get any choice but either to be tough or give up.
So tighten up your seat belt if you want to stay strong in this storm called life.